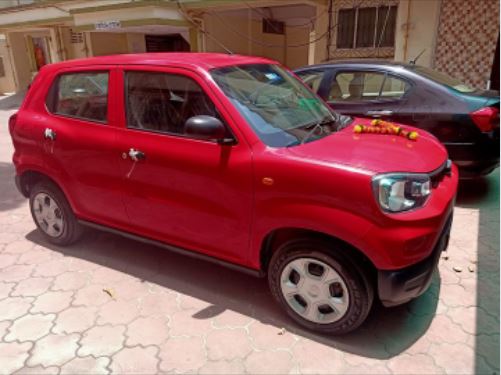 We are pleased to announce the introduction of transportation service for the elderly members of the community by Ashok Gehi. A new car (Maruti S Presso MH01DX8819 Red colour) has been procured for this purpose along with services of a driver (Rajesh Yadav). The service will be available between 11 a.m. and 9 p.m. on all days except Sundays.
The service will be provided to the elderly members of community for visits to doctors, hospitals, labs, visit to Kataria Colony for satsangs and will also cover transport to and from Park Club during 3.00-4.00 p.m. and 7.30-8.30 p.m. covering Kataria Colony, Sitladevi Temple Road and Mahim/Matunga Rd stations. These timing will not be changed.
The service cannot be used for personal use like shopping, etc. To maintain proper hygiene and cleanliness levels, no eating, drinking or smoking will be allowed in the car.
Rajan Mehta has been assigned the responsibility of coordinating between those who need the service and the driver for scheduling the trips. He has kindly agreed to take up this responsibility. Please note that the trips will be strictly scheduled on a first come first serve basis. All requests must be sent a day in advance to Rajan on WhatsApp to his mob. no. 8879101970 preferably a day in advance. Please do not call him on this number.
We look forward to the success of this noble idea and thank Ashok Gehi for arranging the car and the driver. He initiated the idea and worked towards its implementation with the Panchayat. We also thank Bhag CHSL for allowing to park the car in Kataria Colony.
This is the first time that such a service is being introduced and there are chances of some initial glitches. So we request all to co-operate with us and help in the smooth running of the service.