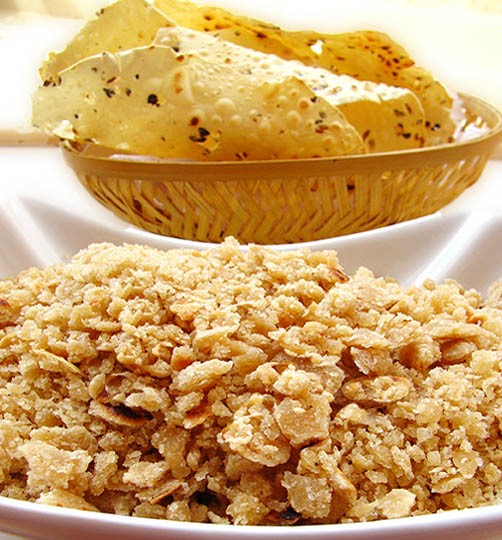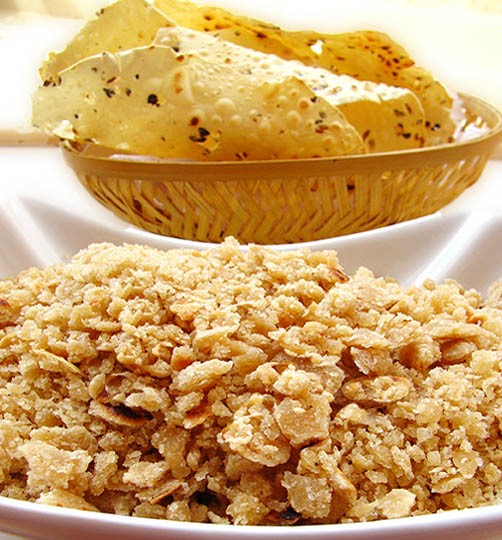 Food is a part of our tradition and everyday life. Food is not just to sustain living but it also brings us all together. Food, we can keep on talking about it… so let's do just that! ☺
Aera hikra deein budhao jadaa tussaan metthaan nivey khaada. Asaan Bhagnari dha deein metthaan kano sivaa hal nai sagdda. Hindhey wastey asaan heein kam dhi shuruaat metthaan naal keetti hey – Bori Roti
(Tell me of one day when you have not had something sweet to eat. We Bhagnaris need to have something sweet in our everyday life. Hence, we have started this journey with something sweet. – Bori Roti)
Bori has been traditionally eaten as a breakfast dish in the winter months. It was popularly made with left-over rotis but traditional method calls for fresh hot rotis mixed with ghee and sugar or jaggery and then beaten to add texture to the dish. Sounds like therapy to me! 😉
Eevein lagda hey ke jaen deein murs nal viro, hoon deein kitchen wanjj kaney bori roti thao… (sounds like when you are angry at your husband you vent it out in the kitchen by making Bori roti)
The healthy version of Bori Roti is made with jaggery instead of sugar. Just the purity of such beautiful ingredients brings back memories of aromas in GrandMa's kitchen.
So for you all to bring back some aromatic memories in your own kitchen, here is the recipe:
Ingredients
Wheat flour 1.5 cups
Pinch of salt
2 tablespoons oil (or ghee)
3-4 spoons sugar or Gur
Method
Mix wheat flour, pinch of salt and oil and make a dough.
Divide the dough into portions and make into balls. Take each ball and roll it with a rolling pin. It should be thick like a paratha.
Cook it on a tava. Pour little oil while tossing and cook it on a medium flame till small brown patches appear on both the surfaces of the roti.
While the roti is still hot, crush it in a large bowl till coarse mixture is obtained.
Now add sugar or Gur and temper it with a spoon of oil or ghee.
Serve it hot with papad.