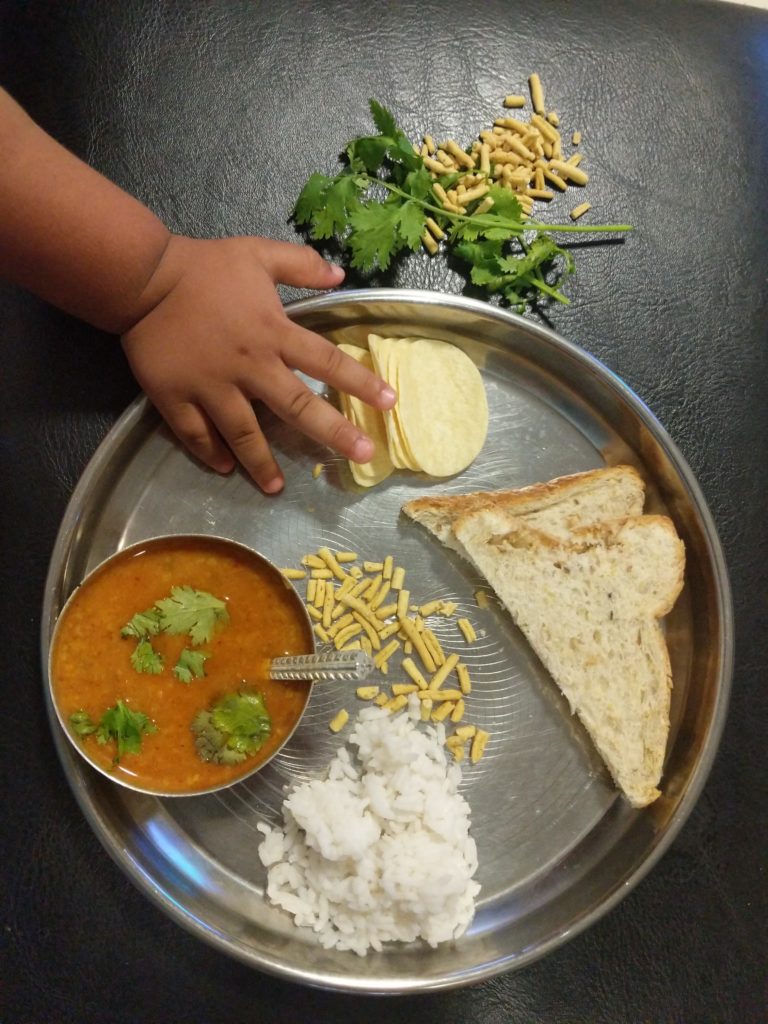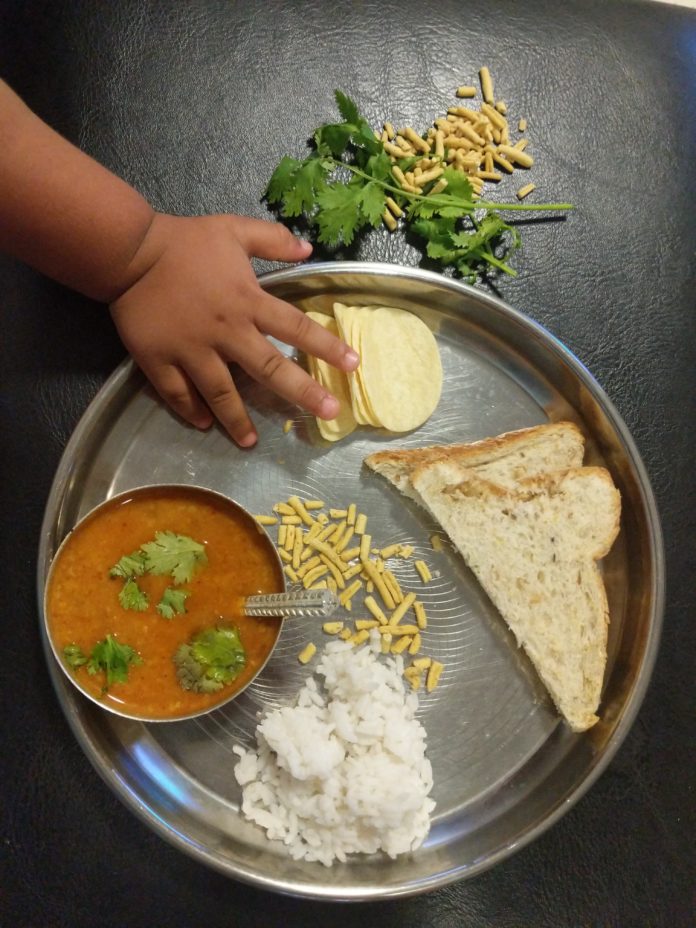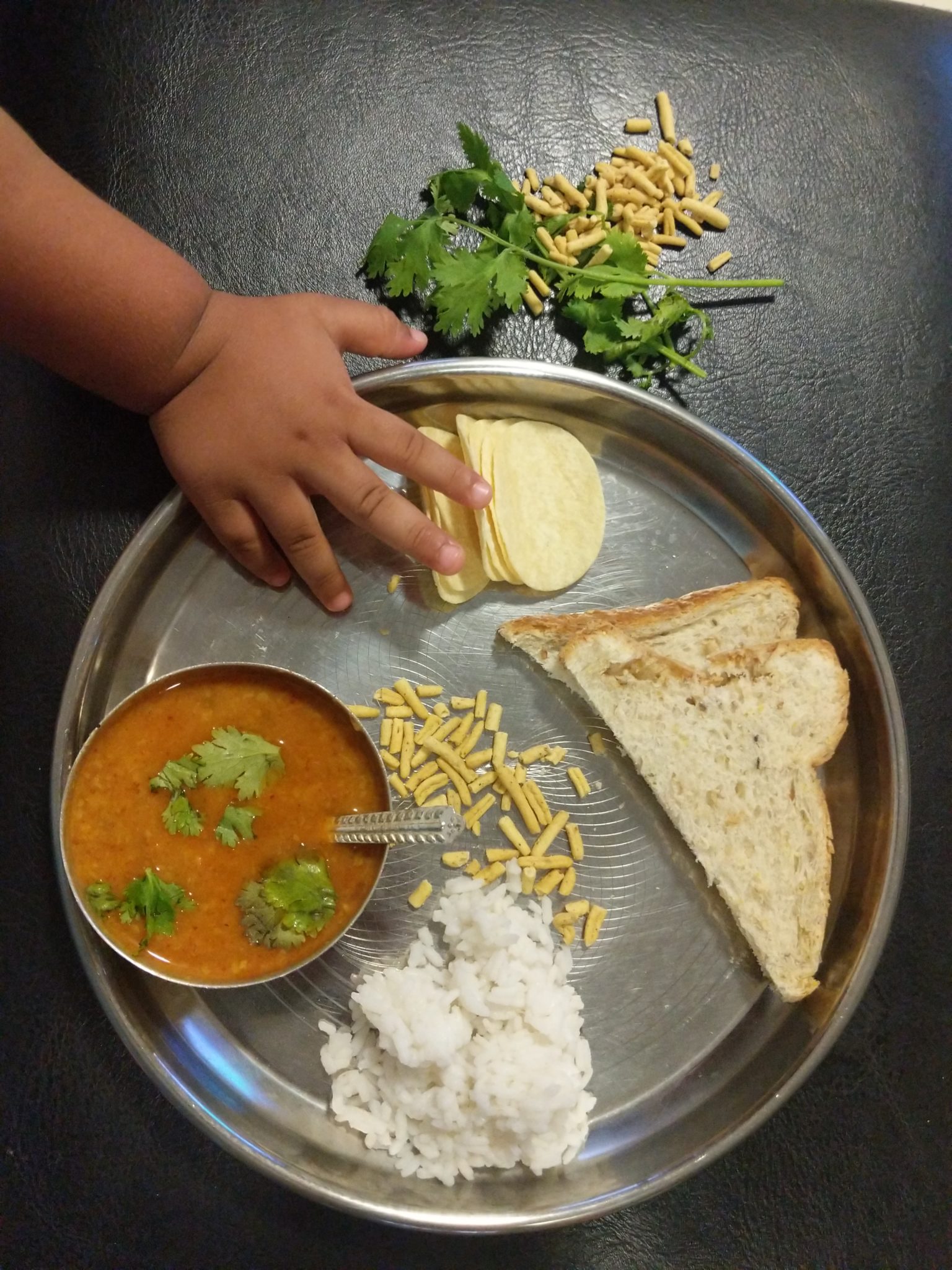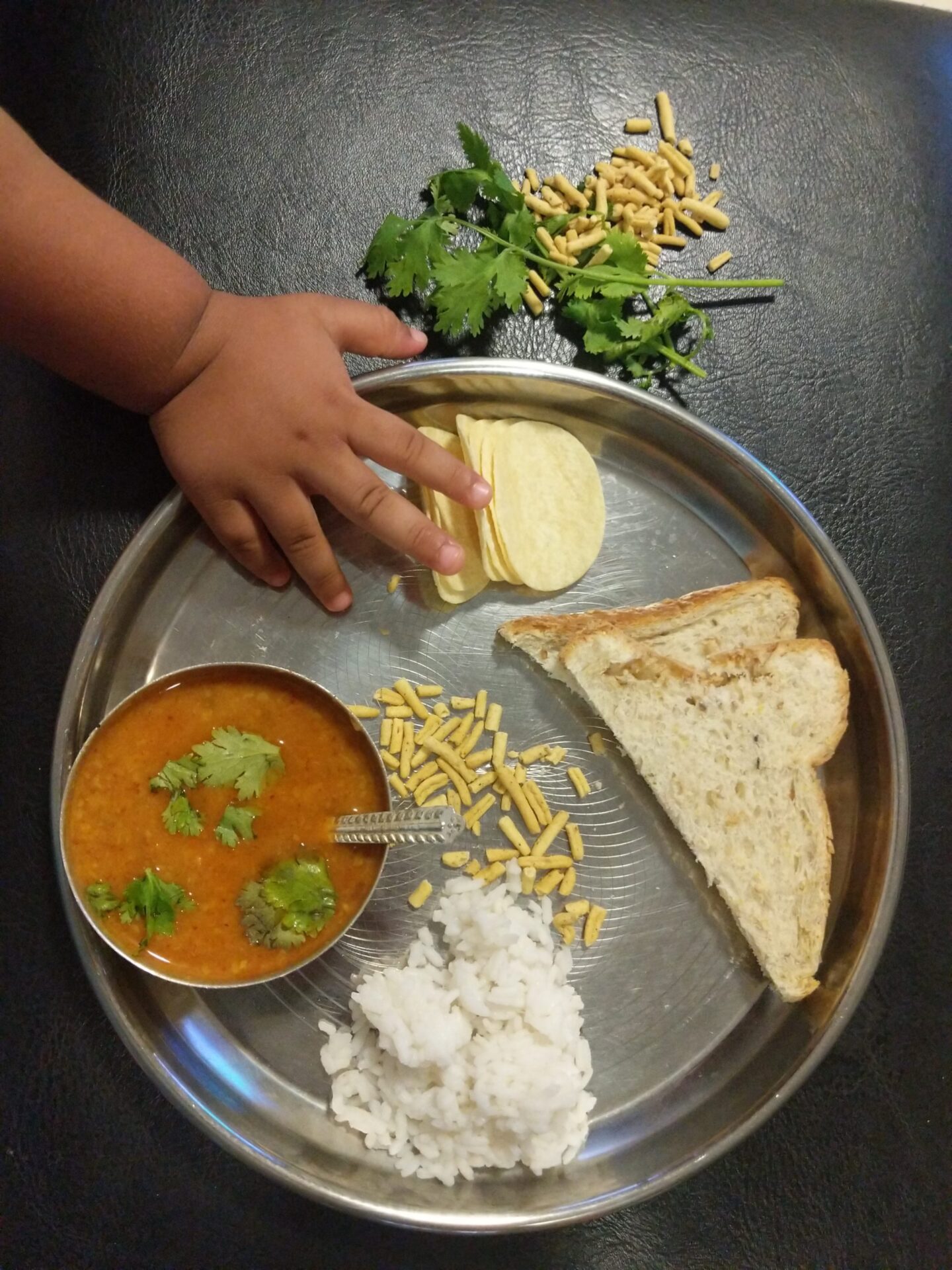 There is no introduction this dal requires. Yes, i say this because I am a true blood Bhagnari. But for the rest of you – this dal is the aan, baan and shaan of our kitchens. The queen of hearts and all bellies. Please give a round of applause when introducing – KHATTI DAL (now didn't it bring a smile to your face and did you not just smell that aroma wafting through your nose?)
It's key ingredient is this pungent and aromatic concoction of spices that are blended together that give this Dal that unique maroon colour and tangy taste. Jeevein chaan aaoon barsaat dha mel theendha hey, uvein khatti dal aaoon mutton/sev ghaathiye/aaloo tuk dha mel theendha hey. (Like tea and rains are a match made in heaven, that way Khatti Dal is best accompanied by mutton/sev ghathiya/aloo tuk)
This Dal is loved so much by the youngsters, that one of the requests every Bhagnari student has to their mommy is to please send a dabbaa of Khatti Dal masala.
They say there is always a secret reserve saved for a small bowl of Khatti Dal at the end of a Sunday meal. Ohh and did I mention that this Dal tastes even better the next day – few slices of bread, topped with a day old generous portion of Khatti Dal topped with sev ghathiya/mithhi boondi/mota wafers/sanaa pakoda/malpura/kaccha aaloo fry/ kachri papad/ pakwan/mohanthal/omelette/fried fish/lays chips – the list is endless and you have absolutely got to try them all. *now if only we had such a choice while choosing a husband. =)
Ingredients
Khatti Dal Masala

Ingredients
100 gm dhaniya powder
100 gm jeera
100 gm kashmiri mirchi
50 gm hulba
150 gm oil
Method
Clean all the ingredients and keep them separately. On slow fire fry dhaniya powder. Remove and keep aside. Fry jeera on slow fire. Remove and keep aside. Fry hulba and keep aside. In the end add kashmiri mirchi as they soak up all the oil. Let all ingredients cool down completely. Once they have cooled completely, grind them in a mixture without any water and adding oil if required.
*This masala can be stored for 6 months.

Khatti dal

Ingredients
250 gms tuar dal
1 stick Kadi leaves
Coriander finely chopped
1 Drumstick cut into 3 pieces
15 guvars (with head and tail cut)
2 Brinjals (cut into half length-wise)
1 Potato (cut into half length-wise)
Salt (as per taste)
Tamarind (soaked in water as per taste)

Method
Pressure cook the tuar dal with 2 cups of water for 3 whistles.
Open cooker and blend dal and water well.
Add 2 table-spoons of khati dal masala.
Blend it well.
Add vegetables, water, salt, Kadi leaves and chopped coriander and cook till vegetables are cooked.
In the end add tamarind water.
Add water as per requirement.
Boil well.
Serve hot with above mentioned accompaniments.