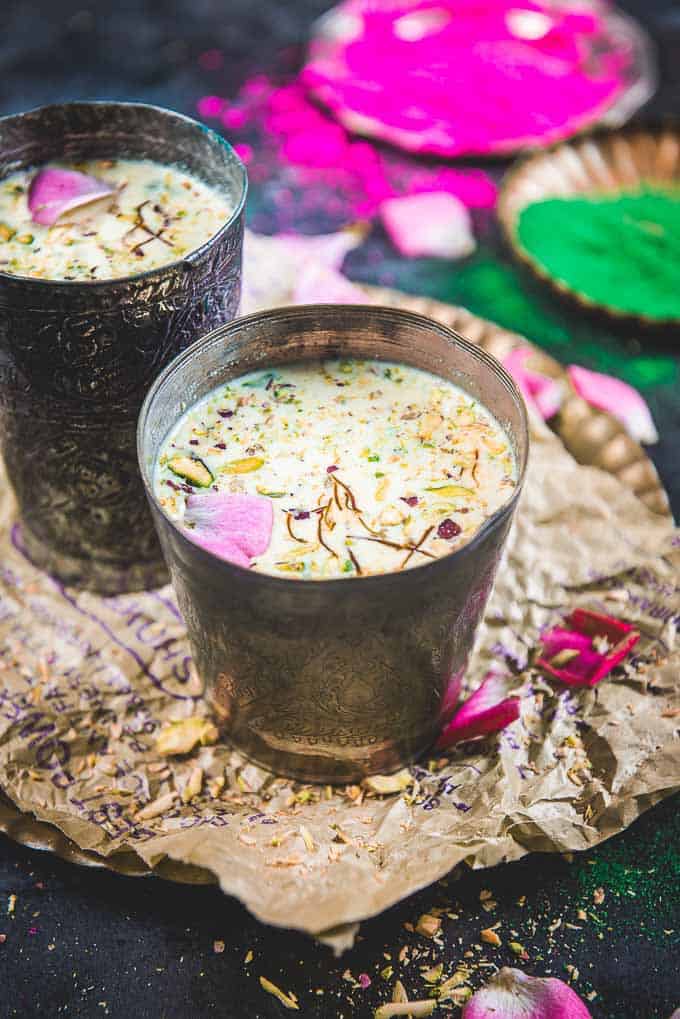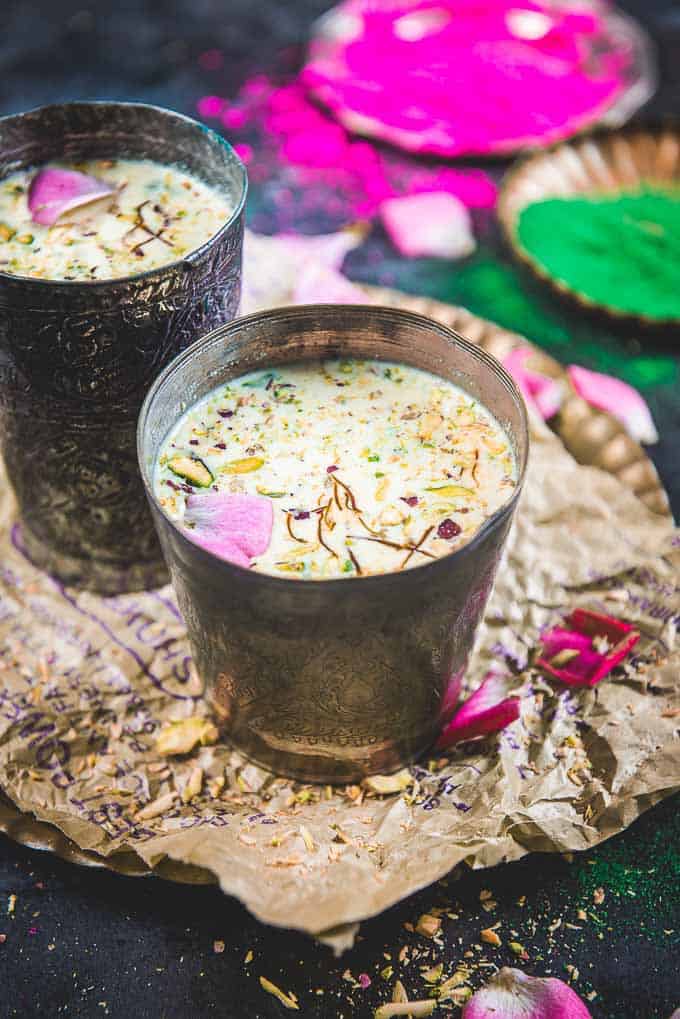 Jo bolega sukhi hoyega bol Sada Shiv! This chant signaled the end of the pooja and aarti, and also meant it was time for that very special Prasad made by her- thaadal. But I had to wait, till I broke my fast.
In those hot, sticky August days a cold glass of thaadal was like nectar to parched souls. It didn't help either that I was a young girl of 13 doing her very first chaumasa fast. And to top it off it was Naanis thaadal.
Chaumasa poojas were always special. Held every Monday afternoon in our colony temple it felt like a festival. The shiv ling would be given a bath, and then decorated with pretty flowers and chandan by equally well dressed ladies. Katha would follow and then we would go into the aarti which would be sung with so much gusto( or hunger) that even the rain Gods would send us a little rain to cool us off.
In my little mind the temple bells that rung during the aarti were a sign for every household that thaadal was on the way. Sure enough a line would form outside of maids with containers and glasses in their hands eagerly waiting for their share.
And naani would begin her process, washing the buckets, pouring milk out of the the plastic thelis into the buckets,(cut very carefully so they could be used for storage again) and then creating magic.
Naani always kept all her thaadal making utensils separately. She had a special cheesecloth potli for her thaadal masala, the scent of which brought promises of something delicious everytime. Into the milk the potli would go, flavouring, infusing, settling into every little drop as if mocking all those waiting dabbas and glasses with glee. Finally those dabbas and glasses would be filled and satisfied the crowds would return home.
Back at Naanis home, we would get ready to break our fast. Along with all of Naanis delicious cooking we would each get a glass of thaadal. Even though I would fill up on the feast, I always had place for a glass, for that glass was filled with love that was unlike any other- Naanis love for bholenaath. Milky, sweet, delicately flavoured with a mix of unique spices, lightly colored with a hint of saffron- thaadal- no one made it the way Naani did!
Bol Sada Shiv!!