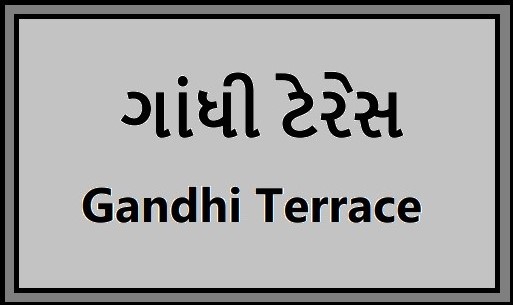 We were in the middle of Lockdown 1.
There was so much silence, not a person was around in
the otherwise busy compound in Kataria Colony.
All I could hear were the bird songs, that sounded
like a symphony.

In the night, I would hear the distinctive sound of crickets. …
so rare in Mumbai, in the midst of the same deafening silence.
The sole water tap near the compound, dark, silent nights,
the badam tree, the flowering Gulmohar tree, the scorching summer afternoons,
the rustle of the leaves, the fresh breeze blowing, the peepal tree, oxygenated air,
the purity in the atmosphere……

These images and sounds, during those days and nights transported me back in time,
to Deolali, the place where I spent all my childhood and teenage summer vacations.

I remember how every year, there would be a rush to book
our family one week slot, for stay at the Bhagnari Sanatorium
during summer vacations.
It was a holiday we looked forward to.
We would often know beforehand
who are going to be our neighbours for that one week.
Sometimes, we wouldn't know
and that would be like a suspense.

The Sanatorium which was a beautiful bungalow, had accommodation for
five families at a time.
Each family was given one room.
There were one small room and three huge rooms
on the ground floor, and one room attached to the terrace at level 1.
I recall staying in all the five rooms at different points of time.
Our community members who had envisaged this idea, had done so brilliantly.
Every room had an independent kitchen, which was well equipped
with basic utensils and gas stove.
A functional kitchen, beds, mattresses,
mosquito nets, everything was provided.
There was a common tap outside, where washing of utensils, clothes was done.
There was a common verandah
and each room had one aaram kursi,
a chair and a round table.
This was the place where all the families,
met in the morning over tea,
and spent time in the late evenings
chatting while the children busy played.

The front courtyard had a fountain
and a place where we played all our games.
We did play a lot of games.
Chippi Langdi, Badminton, Saat pathar
and many more.
In the front courtyard under the shade of a banyan tree, we also played
Kaudi, a game played with a rubber ball and pebbles.
an indigenous version of
Ludo (something on those lines).
We would shop for and pack a lot of board games, while going to Deolali.
But, we spent more time outside, than indoors.
We would often be outside most of the day, in the front yard, or in the backyard
climbing trees and plucking Peru, kairi, chickoos, neembu, badam.
Or we would pluck leaves from the mehndi and neem plants.
The mehndi leaves, I recall, would be soaked in water,
ground on the stone by Mathura (the wife of the caretaker, Gangaram)
and we would apply it on each other's palms.
She would also grind the neem leaves which we carried back home
as dry neem powder.

After a vacation at Deolali,
when we returned to Mumbai, others would know it,
just by observing the tan on our skin.

We had so much fun there, and had such beautiful vacations.
We have a lot to thank our community leaders, who had such a vision,
and had invested in the idea of this Sanatorium.

Gangaram was the caretaker, a gaonwaala, tall and robust, wearing the Gandhi topi
and a white kurta and dhoti.
He was in charge of all the rooms, maintenance of the rooms, looking after the
properties in each room and kitchen. In short, he was the all in all, taking care of everything.
When we would arrive at the Sanatorium, we would show him the letter given by the Panchayat, stating our days of visit, and the room that we were allotted.
Then he would take out the huge bunch of keys, and hand over the respective room keys, to what would be our home for the next seven days.
He had a rustic timbre, and I remember that every morning he would come to the verandah, and greet everyone, by saying RamRam.
He would spend some time with the families over a leisurely cup of tea, exchanging news and views, before returning to his daily caretaker's chores.
He and his son Babu, who was a young lad then, were often seen on their bicycles,
running errands, fetching milk, newspaper and also visiting the marketplace at times, if
needed
Mathura, his wife was extremely warm and always welcomed us into her home.
She obliged us by roasting bhutta and potatoes on her shegri,
and always offered us her mouth watering chutneys and bhakri.
We loved playing with their kids, two daughters and a son. We knew that even if there would be no children as neighbours to spend time with at the Sanatorium, Mathura's children would always be there for company.
There was also a Tamilian family which lived in a house behind the Sanatorium.
Aunty was a generous lady and would always share with us South Indian dishes,
while we shared with her family, our Sindhi delicacies.
I recall, while we all sat in the verandah, sipping our morning tea,
we would hear the tring tring of the bicycles and see hundreds of village folk on their Atlas cycles on the road outside, going to work.
These were regular employees of the RBI
Money printing press, located on Nashik Road,
The Sanatorium was located at Lam Road, and this road connected to the RBI printing press which was further down.
Lam Road was a narrow green stretch that connected Deolali to Nashik Road.
This is the road where I learnt to ride a bicycle.
There was a time when ghoda gaadi (tanga)
and cycles were the only mode of transport, in this little hill station.
There were very few cars and hardly any rickshaws.
No wonder that, when we reached Deolali, a fresh breeze and the scent of flowers welcomed us.
The entry to the compound of the Sanatorium had rows of red and dark pink Bougainvilleas on the fence.
We usually travelled on a Sunday,
and stayed till the following Sunday.
Train travel was fun with such a beautiful landscape.
It was a four hour journey from Bombay.
What we looked forward to was the Vada pao that was
sold at Igatpuri station and the tribal women selling berries (murga murgi) and local fruits in the train.
The most exciting part, once in Deolali was getting on a Tanga, the clip clop of galloping horses and the sound of horse carts while going towards the Sanatorium. This place had rows and rows of bungalows and Sanatoriums.
It was lush green with flowering trees, narrow roads and was really beautiful.

The first day would be usually spent settling down and we would go to the market in the evening, where an order for groceries would be placed at a fixed baniya shop.
Then we would shop for fruits and vegetables.
And later, dinner at Bharat Cold Drink House –
the place which had the best ice cream falooda and chole bhature.

On other days, all the families would jointly plan outings for the evening.
The other days we would visit the Cantonment area, Khandoba, Bagur ki Devi,
and there would be one visit to Muktidham, at Nashik Road.
Sometimes, if our parents were over enthusiastic, we would visit Trimbakeshwar in Nashik and also take a dip on the banks of the Godavari.

Our enthusiasm knew no bounds,
when we would all get dressed for our evening outings.
We would sit on the katta outside the gate, while the tangas came in one by one, and all of us would set out on a picnic.

When we were older, we would go out in the mornings to the market area, walking
and while returning eat gola sherbet or icecream/kulfi, often outside Nur Sanatorium.
Sometimes, we would hire bicycles from the market area on an hourly basis.
By the time, we would reach the Sanatorium, it would be time to go back to return the cycle, and then we would again walk back.

Can anyone think of a better way to spend childhood?
In the lap of nature, in a beautiful small place, with so much bonding and sharing
with neighbours.

This was my first exposure to the countryside.
In school, all students would have a native place to go to,
I would always say,
'We don't have a native place where we can go, but we go to Deolali.'
That sense of belonging to this place had set in.
Thank You to all Community seniors who thought about this place,
where we grew up with such fond memories.

I recall, once my cousin sister was going to join us in Deolali two days later.
To connect with her, to ask her plan, we had gone to the market area in the evening to make an STD call.
Any communication to Mumbai would be through the STD call, or sending messages to and fro, if anyone was coming from or going to Mumbai.
These were simpler times, there were no TV sets, only radios.
(TV had just been introduced in the early 70s/
Thankfully there were no TV sets in the Sanatorium
and we all carried our own transistors.)

And the nights would be dark and silent outside,
with the distinctive sound of crickets
and sound of Maali' s dog barking.

A few years ago, we revisited Deolali,
and visited Lam Road.
We located the place by first searching for the Agiary
which was to the left of the Sanitorium.
We identified this place with the name, a marble slab
with Gandhi Terrace engraved in Gujarati.
(Somehow, the Bhagnari Sanitorium,
was known by this name, to the tangawallahs,
And later to the rickshawwallahs as well.)
Branches of an aging tree had covered the marble slab,
and much of the engraving on the slab was written off.
(Would really like to know the story behind this name,
And why the name was not changed)
It was a thick forest then and the structure was not there anymore.
but scant Bougainvillea flowers were there on the fence.
I gently touched the marble slab.
I was overcome with nostalgia.
The fountain and the courtyard where we played was there.
And the Banyan tree was there.
I was remembering Gangaram, Mathura and their children,
who would greet us on our arrival at the Sanatorium.
This was for me, a Ship of Theses Moment.
Same place, yet different. My consciousness was somewhat frozen in time, recollecting the images, sounds, stories of the past.

On the way to the market area,
Nur Sanatorium was still there, the green bungalows,
bringing back memories
of our childhood stopovers outside.
Bagur Ki Devi, Khandoba, Cantonment area …..just the same.
Muktidham held the same grandeur, but was much crowded.
And Bharat Cold Drink House
still served the best falooda and chole bhature.
Dal Pakwaan, Dahi wadas and all Sindhi delicacies.
At Bharat Cold Drink House, the food tasted yum,
but Bharat Cold Drink house seemed to have split into two.

In Deolali,
the tangas had been replaced with autorickshaws.
There was more noise, more shops, more chaos.
The small market place had expanded in all directions.
Deolali was no longer the sleepy, quiet, small place.
The employees of the printing press were clad in urban attire
and travelled on Lam Road on motorbikes.
So much had changed.
So much time had gone by.
Still, memories and moments continue to live on.
P.S.
It has been difficult to get old photographs, of the Sanatorium.
Those days, we lived our moments, hardly ever captured it.
Let's all delve into our storehouse of memories, and post
our stories of this beautiful, dreamy place.
And if we are lucky, we may find a few photographs, which will be invaluable memories.