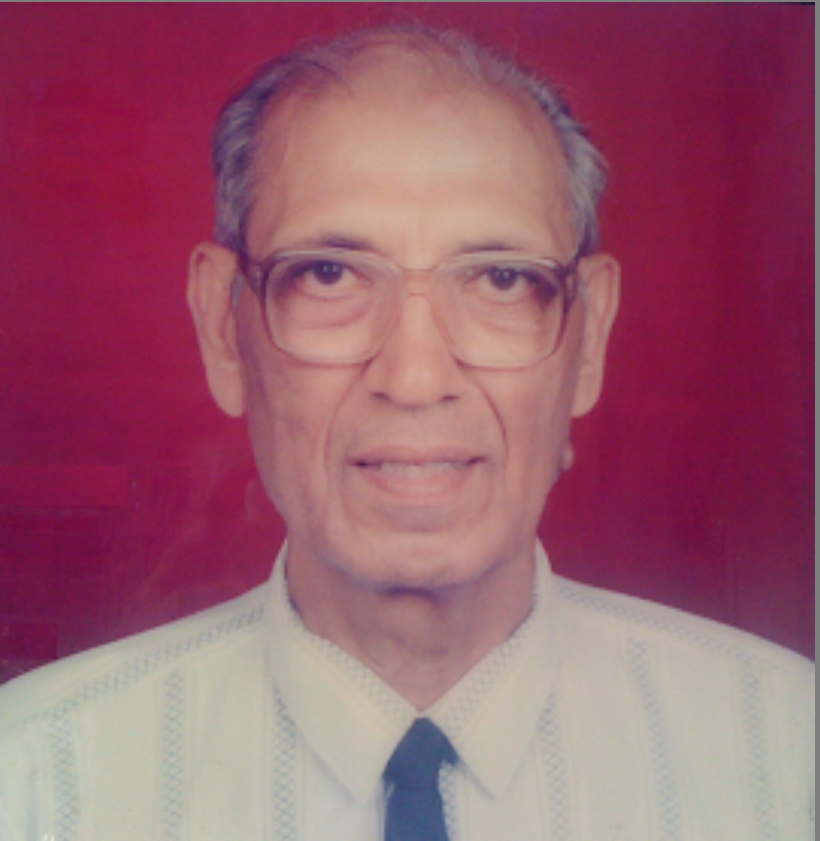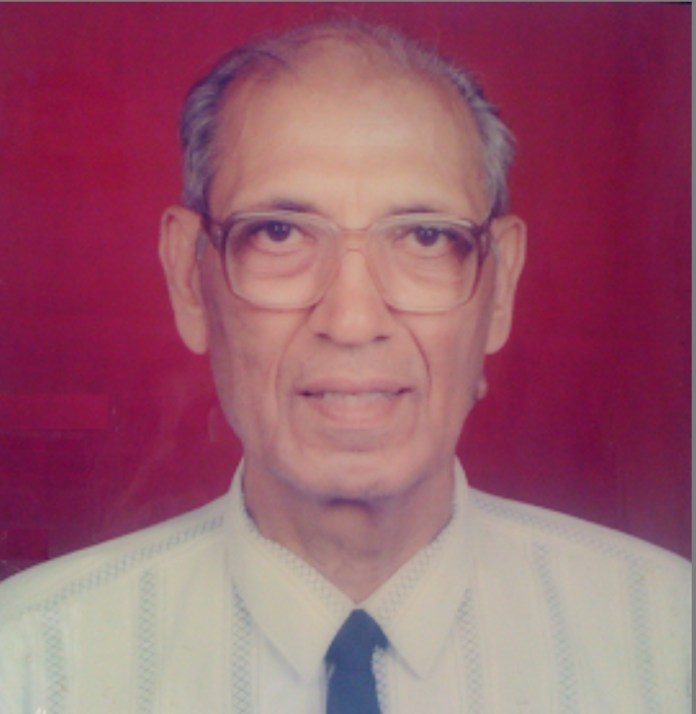 Shri Hiranand Sugnomal Bhagnari (Sadani).
Hero of Kuwait.
Introduction:
By Prakash Harkishindas Gehani
Shree Hiranand S Sadani was first Bhagnari to migrate to Kuwait, it was in 1955 that he opted Kuwait as his Karma Bhumi. .
In 1961 Late Shri Tirathdas Kanar saw an ad in Times of India for vacancy in Kuwait for an engineering graduate, contact with Hero did the miracle and in 1961 Shri Arjun T Kanar was in Kuwait, after Arjun settled, his three brothers also migrated to Kuwait.
Hero was solely responsible for settling almost 25/30 Bhagnari families in Kuwait.
The Bhagnari Kuwaiti families still hold hero in very high esteem, caring, loving and always available for any issue, he was born to comfort his people, truly a loknayak.
Bhagnaris of Kuwait were a big united family, all these were like a joint team of people, always around each other including the children besides them. I am told all the Bhagnaries in Kuwait celebrated Diwali by going to each and every house to perform Puja and later rejoice the festivity and get together in a big gang. Thursday became another bonding day, home parties were enjoyed in smaller groups and occasionally with full Jing bang. Isolation from outings made families connected and fond of each other. They were so much at home with each other that all of Kuwaitis communicated only in Bhagnari, and I bet that till today no one can beat a Kuwaiti in our mother tongue.
It was 2nd August of 1990 that a war tore the country and all were scattered like beads from a beautiful necklace. Many opted for Dubai and elders migrated back to India – the stories shall go on for ages of happiness and togetherness and the role of The Hero shall always be remembered.
---
Biography of Shri Hiranand Sugnomal Bhagnari (Sadani) by his son Prakash Bhagnari
Shri Hiranand was born in Karachi, now Pakistan, and was married in 1947 at the time of partition. His personality was engrossed in his name, viz: HIRA, HE WAS A REAL GEM. He had a very loving personality and always extended a helping hand to others. Following the bitter rivalries amongst Hindus and Muslims post-independence, he also suffered the evils of partition and decided to migrate to Bombay to rebuild a new life. Whilst in Bombay, one of Hiranand's friends was offered a job in Kuwait, but his mother did not allow him to go to a foreign country, so he asked Hira if he would take the offer in his place. He accepted this challenge as a life changing opportunity and migrated to Kuwait where he worked extremely hard to sustain his family, making a lot of personal sacrifices. After years of hard struggle, he established his foothold in Kuwait and helped not only his brothers and sisters settle there but in addition helped numerous other Bhagnaris and non-Bhagnaris earn a decent living with lucrative jobs in Kuwait. He derived pleasure seeing others rise in their careers and become prosperous.
He was a very kind and fun loving person and a very talented singer. He would sing in such a soulful and melodious voice, that people would come down from their houses and stand in the staircase to listen to him sing devotional songs. He had a tremendous sense of humour and would always make everyone laugh. He was always a Giver and was ever ready to reach out to people without discriminating. He was also a very involved father, father-in-law and grandfather which made the children very dependent on him. In short He was our Guru. He loved his children, brothers and sisters a lot and was a devoted husband. Later in life, he took care of his ailing wife for more than 25 years, despite his own struggles with multiple knee and hip surgeries. He took these sufferings as divine blessings and continued unabated with his daily routine of material and spiritual work. He was a devoted father and wanted both his sons to have the best of education, which he himself was not fortunate enough to achieve. Through his efforts and guidance, both his sons were sent abroad who graduated with honours from Stanford University, USA and Cardiff University, UK respectively. He was a very spiritual and pious person, attending all religious functions and even to his last day kept reminiscing of how he enjoyed going to all the temples and satsangs every day. He was a great soul full of compassion that touched everyone's heart instantly. He was a very humble and modest person despite his multifarious achievements in life…
In Kuwait, he played a pivotal role in getting his boss Kutaiyba Alghanim actively involved in bringing Swami Chinmayananada's mission to Kuwait, a staunch Muslim country where other religions were not allowed to practice their faith freely. The Chinmaya Mission in Kuwait is on solid footing today not seen in other Gulf countries. Kutaiyba Alghanim even donated Rs. One lakh towards the construction of the dome (Shiv Ling) at the Chinmaya Mission temple in Powaii Mumbai…(In 1972 One Lakh was a big amount)
Additionally, he helped the Bhagnari welfare society and other non Bhagnari organizations in many ways and also contributed money to be awarded on yearly basis for deserving candidates in pursuit of higher education…
He has certainly left a deep void in all our lives. We really miss him and pray that, he may rest eternally in Heavenly bliss.
---
I wish such stories Never End.
BY Prakash Harkishindas Gehani
Have you ever wondered how on the top of steep mountains trees grow?
The birds pick up seeds from the plains to feed their new-borns, they hold these seeds in their beak and while flying- some seeds fall away from their beaks to germinate on top of hills, these are very pure functions which help in restoring many balances.
There are wonders the God creates, they react inadvertently, without any motto or any aim or selfishness – giving the Society at large the positive results for generations.
Late Shri Hiranand S Bhagnari (Sadani) fits in this rare and far and in between class of blessed humans. His actions has changed the fortunes of many families forever like the trees which shall be productive forever.
Opening & Closing remarks by
Prakash Harkishindas Gehani