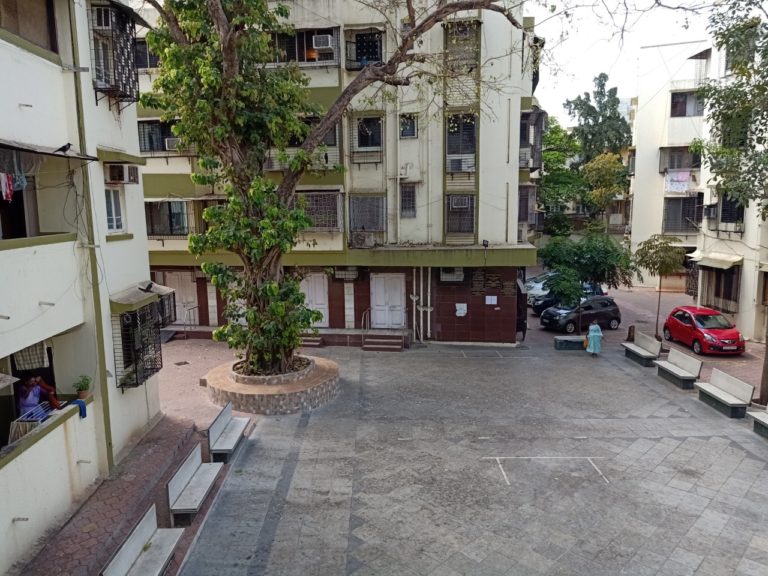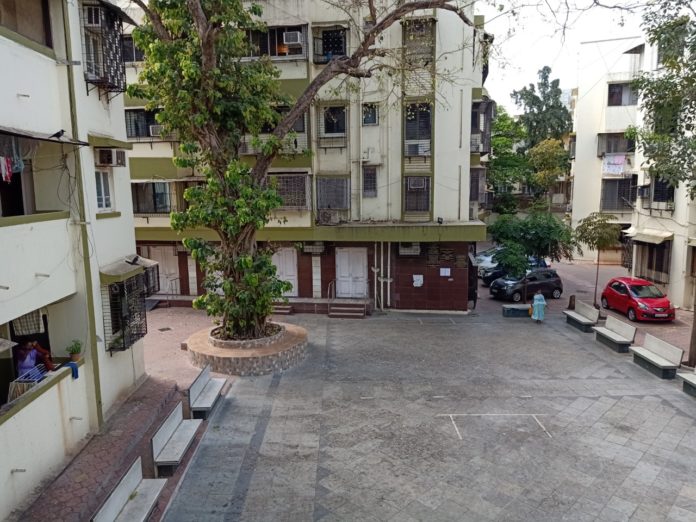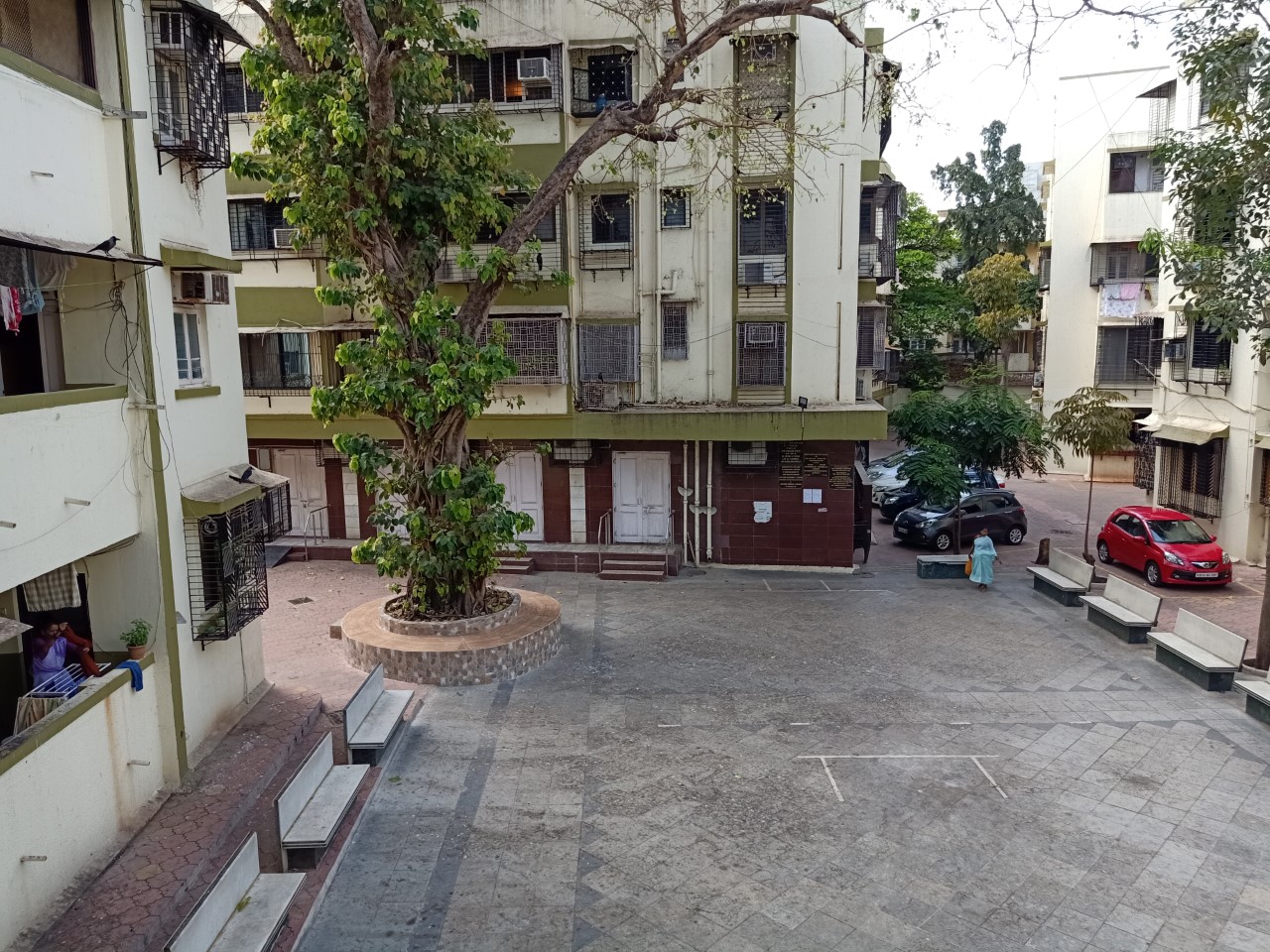 I love to go to Aamchi Mumbai ….a place which is still home to me …though I have lived most of my life in Dubai. Home is where the heart is and fortunately my heart is both in Mumbai and Dubai…so lucky to have two homes.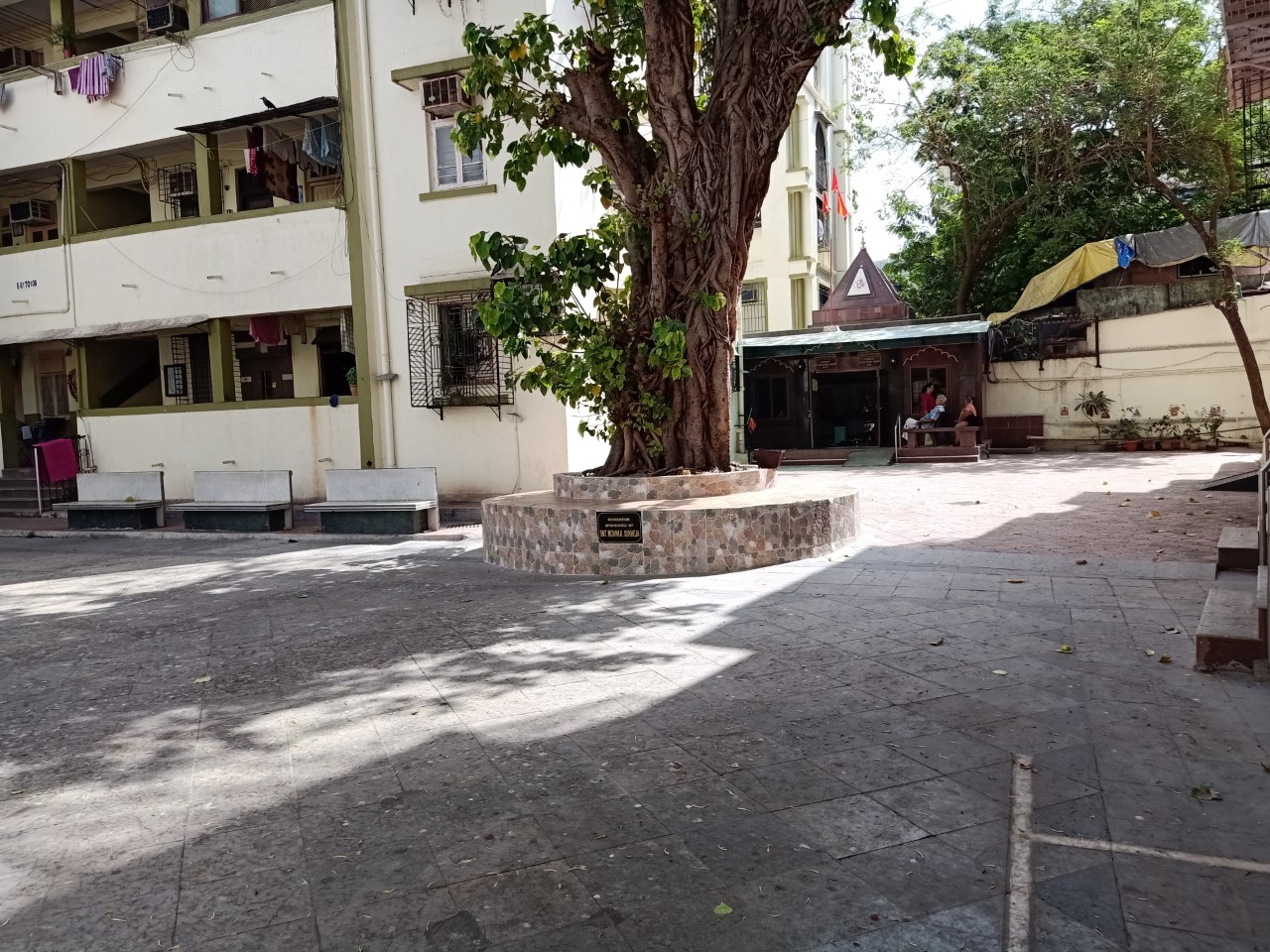 I always look forward to my Mumbai visits…there was a time when we visited Bombay annually as we went according to our children's school vacations and stayed for around one and a half month or so…nowadays we visit Mumbai frequently sometimes even every two months or so but for a few days…In fact I have often overheard people saying that Dubai people should have a plane ka pass as they come so often..😊. But then Dubai is just three hours away and the lure of ones birthplace and meeting your near and dear ones is too irresistible.
Mumbai for me is Kataria Colony…my childhood home..and now my parents home. Though I just stay two minutes away so I am still a part of the colony. I love my Kataria Colony…the moment I reach Mumbai …I keep my luggage and rush to meet my mother who is bed ridden…the moment I enter the gates of Kataria Colony I feel as if I am being welcomed by my loved ones…a sense of peace..quiet and love embraces me.
I remember the time when I was just eleven yrs old and shifted to Kataria Colony. It was a new place and first time we were part of community living. Soon I made friends and I remember my childhood years being full of fun and laughter..there was no dearth of company and we played outdoor games like Kabbadi….Kho..Kho….Seven Tiles…Badminton etc etc. We would go to each other's houses in the afternoon after school and I remember my mother would gives us a huge plate of kairis…cucumber and raddish cut and sprinkled with salt..pepper..red chilli powder and a dash of lemon juice. That was a feast for me and my friends as I was not fond of fruits but loved these chatpata kairis.
As young teenagers our favourite meeting point in the evenings were the benches and they were all packed with different age groups of boys and girls. There would be laughter resounding from all sides and we would try to sit as long as possible…all reluctant to go home…till one fine day we were given a warning that at 9pm sharp the bell would ring and we all had to reluctantly rush home. Though we were very smart and instead of going home we would quietly sneak to some building staircase and sit there and chatter away for some more time …really the good old times…never to be forgotten.
The Colony also has a beautiful temple . Here it is that Poojas and festivals are performed with great religious fervour. Adjoining is our Community Hall which has been a witness to innumerable marriages…kirtans….festivals and sadly also Chauthas of the departed souls. As I said the Colony is like a mini city so we even have a Ration Shop which fulfills all our needs and a vegetable seller who comes daily to sell her wares. So even if one cannot go out all ones needs are taken care of within the four walls of the Colony…what more can one ask for ? There was a time when we had a small stall managed by Jaman Uncle who sold delicious…Khatta Daboti…Bhaji Pao.Chaklis…Khara biscuits etc..that would be our evening snack…later we had Tikam Uncle and His son Guli who sold mouth watering chola bread…khasturi sandwich..Pattice etc…not to forget our favourite Vimto…Gold Spot…Rasberry and Soda with a Goti inside it. My mouth is watering even thinking about it all. Nowadays we rely on the Bhelpuriwala outside the Colony…and the vada pao and bhaji pao wala near the Colony.
We are all indeed lucky that our great ancestor Shri Takandas Kataria had the foresight to build Kataria Colony for the Bhagnari Community and he tried to put as many Bhagnari's as possible together and in this way we became united and today we proudly say "We Bhagnaris". The best part of our Colony is that it is a place where we have everything..there is a large open space which is surrounded by benches and right in the centre is our famous Anarkali platform or "thala" as we call it. Here it is that our mothers and aunts would all sit and exchange news..recipes..gossip etc…they were young ..full of life and they exuded so much love and warmth for all of us..there was always laughter echoing there…but now most of them have left for their heavenly abode and the few that are left are either bed ridden or even if they come down are lonely and it is sad to see them so weak and fragile..Time they say spares no one even the bravest and the ones who were leaders of our community through their foresight or because of their willingness to take on responsibilities today are no more…I still remember their names as my mother and my neighbour Padmini Aunty and my dear aunt Isho would often speak about them… they would often talk about Chiman Maa (my dadi). Hasananand di Ma (my Nani)..Suri Aunty…Gagi Ma..Tharu Ma….Shale Ma. Susheela Kataria..my friend Ashi Talreja's lovable mother Aunty Rani Nasta.. Batto Aunty.. Niyaali Aunty(my friend Sabita and Latis grandmother) and many more… I call them the Jhansi ki Ranis of our community. ..but after them it was the next generation who took over the mantle of keeping the Bhagnari unity strong. There my dear cousin Sita Aunty was in the forefront…she had the leadership qualities and more so because her husband our dear uncle Naraindas was the Mukhi of our community. Narain Uncle is still fondly remembered by all as the most truthful and hardworking person…he strived always for the betterment of our community always in the forefront in trying to help the needy Bhagnaris. Kudos to him . Not to forget our great Mr. Harkishendas Gehani who was our very capable Mukhi…i still remember the picnics and outings he arranged for the community people. .Generation to generation fortunately we have always had torch bearers as you would say who carry on the tradition of keeping the unity alive…we now have Mr.Lachu Gehi. who is doing a great service to the community welfare and he is ably supported by Ramesh Poplay and many others. How can we forget Manju Dudeja who is so diligent and who so efficiently looks after all the Pooja's…festivals..kirtans ..picnics etc. I think we should thank each one of these earnest people who are trying their best to be a help to our community. It is a selfless service…so all the more it should be appreciated.
Now when I sit on the same familiar and much loved benches with my friends ..we still remember our good old times…younger generations have come in…most of whom I don't know but still there is a feeling of apnapan…people you don't know will still smile and say a hello.. you talk to the older generation who are happy to be spoken to as I know old age is a lonely age… time goes on …years roll by…memories remain. So glad I am a part of a community as One fears loneliness and here One knows that they will never be alone…all are there for each other. I have always believed in the saying.. United we stand…..Divided we fall..
So apt the title "WE BHAGNARIS"