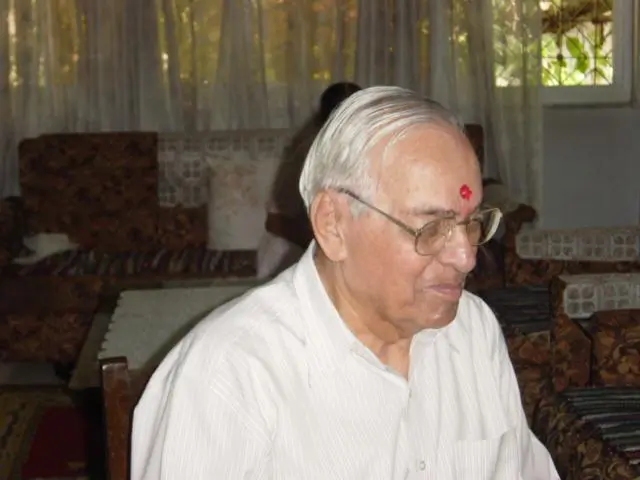 In our series of highlighting Bhagnari stalwarts, we recall Late Mukhi Naraindas Sugnomal Talreja, who devoted his life for our community and was one of our foremost leaders. Today (15.11.2022) is his 95th birth anniversary. We are sure, he is blessing his beloved community.
He became Mukhi from 1995, after Late Mukhi Sugnomal Gehani and continued on this post till he breathed his last in 2004. He was lovingly known as Narain Secretary and always greeted everyone with a smile on his face.
Recently we found the following letter from Late Mohandas Jham addressed to Shree Bhagnari Panchayat. We thought that there cannot be a better person to narrate the qualities of Mukhi Naraindas, as they both enjoyed a very close and long association with each other.
Late Shri Mohandas Jham's letter:
I had very close relationship with the late Mukhi Naraindas, as we lived as close neighbors for almost 50 years. We maintained good relations with each other at all times and never had any misunderstanding with each other at any time.
Mukhi Naraindas was a self-made man. After schooling, he worked very hard to establish himself in life. Since young age, he was interested in social work. In the beginning, for many years, he worked for Panchayat under late Mukhi Takandas Kataria and leant a lot from him as to how to serve the community. Later on, he became the member of the managing committee and Hon Secretary of Bhag Co-op Housing Society. Then, after Mukhi Sugnomal Gehi, he became Mukhi of Bhagnari Panchayat, Chairman of Bhagnari Welfare Society and Managing Trustee of Deolali property. After settling down his children, he started devoting full time for the welfare of Bhagnari Panchayat. Every morning, he would be in Panchayat office attending to Panchayat work and to members of the Panchayat.
During his tenure, because of his hard work and honesty, the Bhagnari brothers started giving a lot of donations to the Welfare Society. The capital of Welfare Society increased from about Rs. 5 lakhs to about Rs. 60 lakhs. He was using the income from that amount for Medical Aid, Hospitalization of members, Education and Monthly Allowance to the poor members, etc.
He was a good, devoted and able Mukhi Sahib. Members would remember him all their life for his devoted service to the Bhagnari Panchayat.
Mukhi Naraindas was a strong believer in Path Pooja. He was very much interested in and was fond of Bhajans, Kirtans, etc. He himself was a good singer and had a good voice.
x-x-x-x-x-x-x-x-x-x-x-x-x-x-x-x-x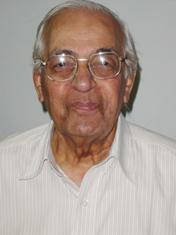 It would be noteworthy to further elaborate some of the points covered by Late Shri Mohandas Jham in his above letter.
Mukhi Naraindas had visited Dubai and personally met several members of the community there. The corpus of Bhagnari Welfare Society received a major boost with funds augmented by him. He kept working hard towards increasing the corpus of the society.
Several religious occasions like Ganesh Utsav, Navratras, Sai Kirtan on Mondays, etc. received a major boost during his tenure.
He was instrumental in launching We Bhagnaris slogan and the logo. Both these are still prominently displayed in the Panchayat Hall and remind us of his love for the community and the endeavour to keep it united.
While Bhagnari Welfare Society was registered with the Charity Commissioner of Maharashtra in 1974, he not only realised the need for registering Shree Bhagnari Panchayat but also completed this task in 1996, immediately after he became Mukhi.
The greatness of Mukhi Naraindas can be gauged from the fact that he managed to convince the community that after him, his picture must not be put up in the Panchayat Hall. He felt that our pioneers have been given their due respect and no one else's picture should be added to this group.