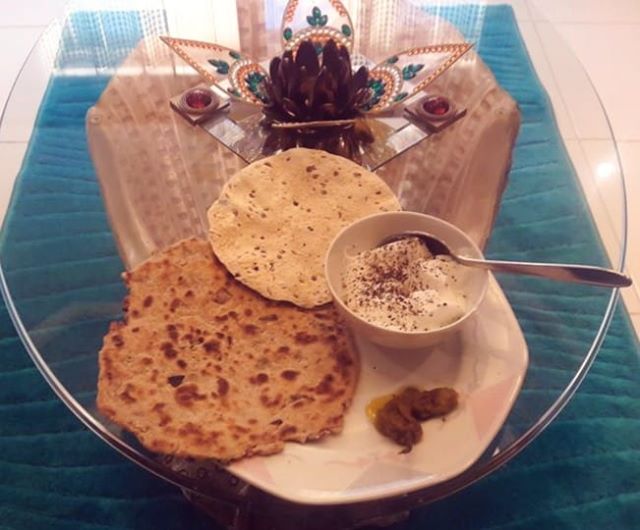 They say that a bottle of wine gets better with age, this dish gets better with each spoon of ghee added to it. The more ghee and love that is added to this dish, the more it's unique personality comes out.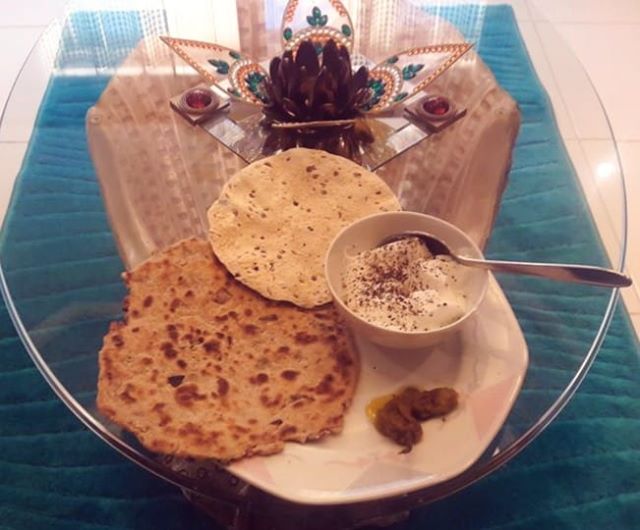 Koki – a very common breakfast dish in our community, is not only common for it's great taste, but also for it's texture.
What defines a perfectly cooked Koki is it's unique texture – crispy on the outside and soft and chewy on the inside with it's unmistakable criss cross diamond pattern on the surface that takes in all the love and ghee.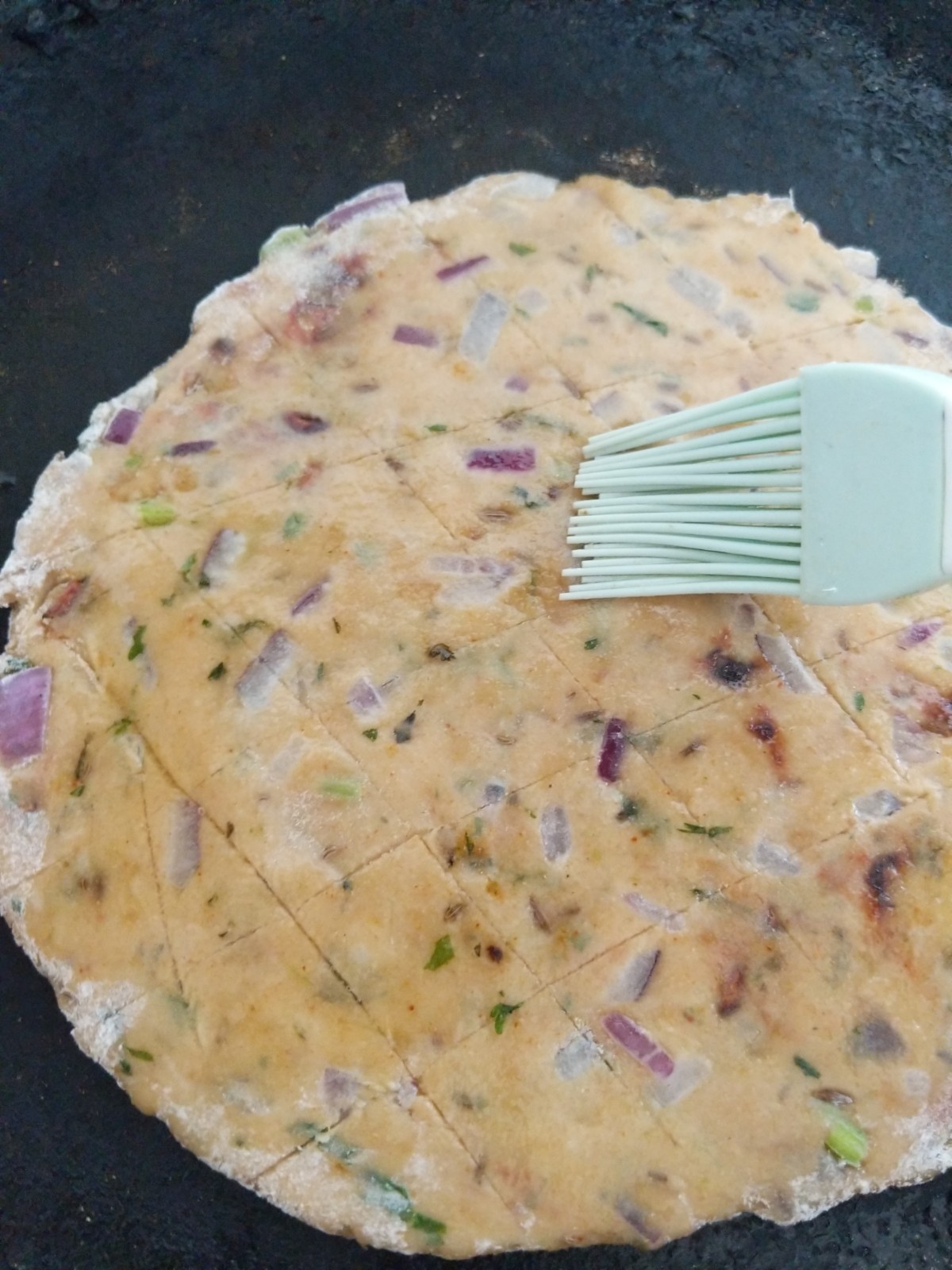 Dahi/Koki or Koki/Papud & chaan is a staple breakfast for most Bhagnaris. Our elders almost felt like it could solve all the worlds problems – 'Aalaee sani thi gaee hain.. Koki kha gheu nal.. sab suta these'
On that note, can I let you in on a secret, don't get fooled by this amazing bread's healthy ingredients, because the 'adding of ghee' starts from when you add all the ingredients to the flour and mix it all till you have a crumbly texture. If you add less, you will hear your grandmother screaming from the other end saying " moree (ghee in bhagnari) wadare gatesi, tah burkuri thesi'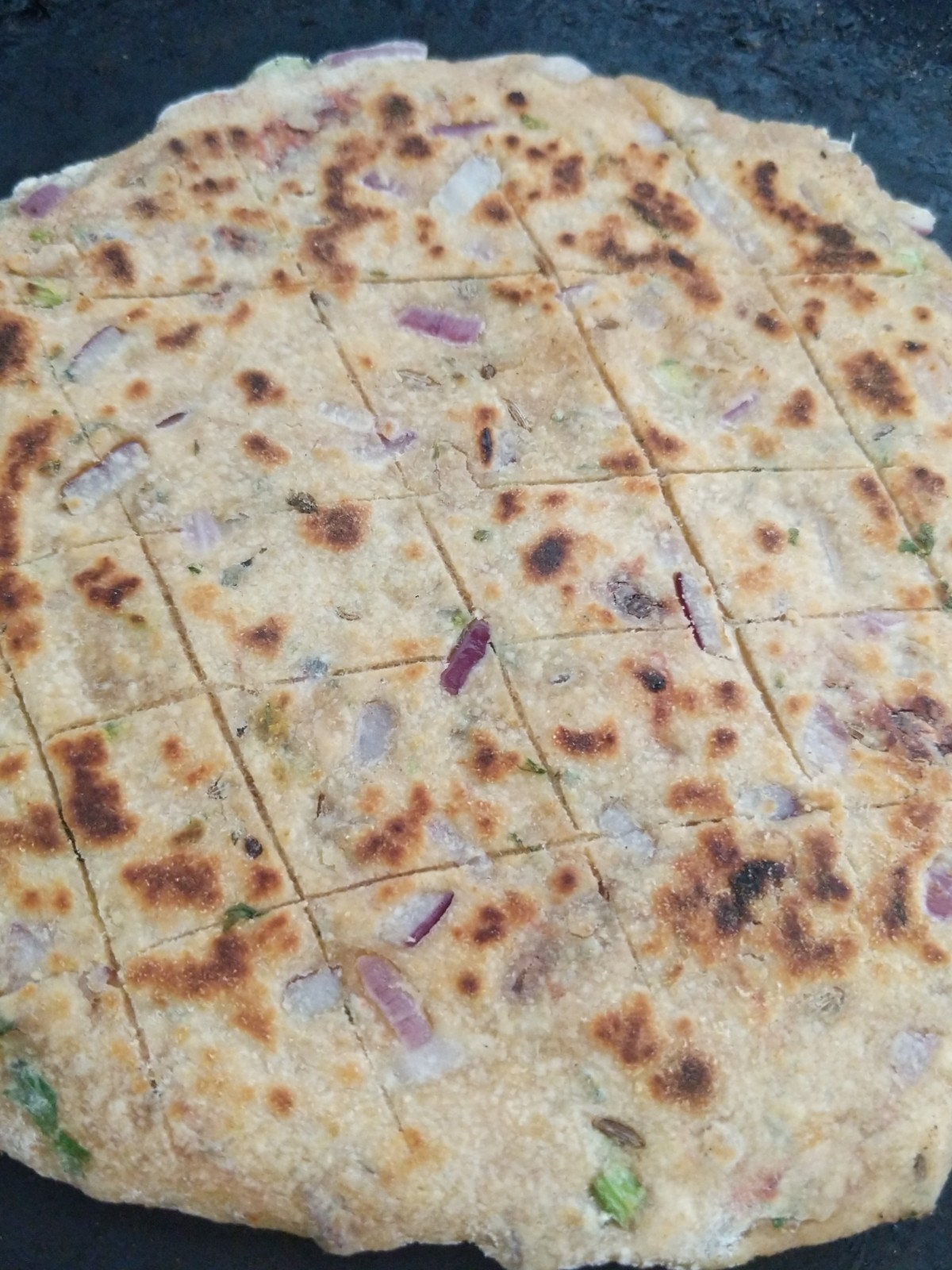 So if you wish to attempt this ohh so delicious breakfast delicacy, I shall only pray that go into this cook with the intent of love and hope that "tussan de hath te jaas aave"
#bhagnarikitchen
Ingredients

2 cups whole wheat flour (gehun ka atta)
1/2 cup chopped onions
2 tbsp chopped coriander (dhania)
1 tbsp finely chopped green chillies
1 tsp cumin seeds (jeera)
1 tsp pomegranate (anardana) powder or dried
A lot of – melted ghee
salt to taste
Method
To make koki, combine all the ingredients in a deep bowl. Add a generous amount of ghee and rub all the ingredients together till it forms a crumble. Add just enough water and knead into a stiff dough.
Divide the dough into 6 equal portions and roll out each portion into 175 mm, (7″) diameter circle using a little whole wheat flour for rolling.
Make criss cross diamonds on the surface of the koki
Heat a non-stick tava (griddle), grease it with ghee and cook each circle, on a slow flame, using ghee, till it turns golden brown in colour and crisp from both the sides.
Serve the sindhi koki hot.
Kali Mirch Ki Koki
Ingredients
2 cup wheat flour
1 tbsp ghee or clarified butter
1 tsp black pepper crushed
Salt as per taste
Water for kneading dough
Instructions
In a bowl add all the above ingredients and follow the same process as per the above