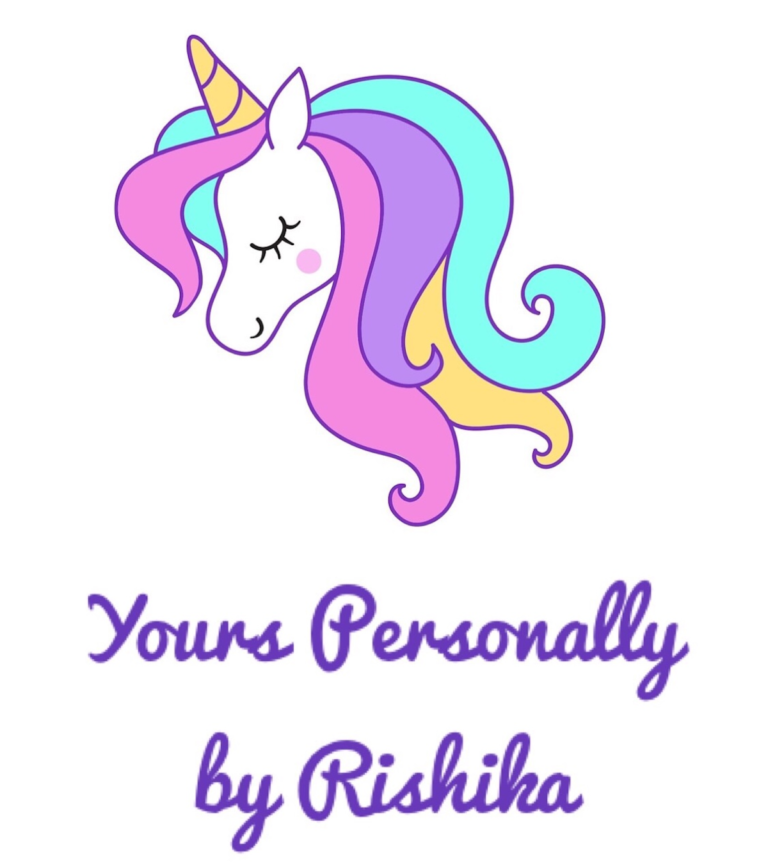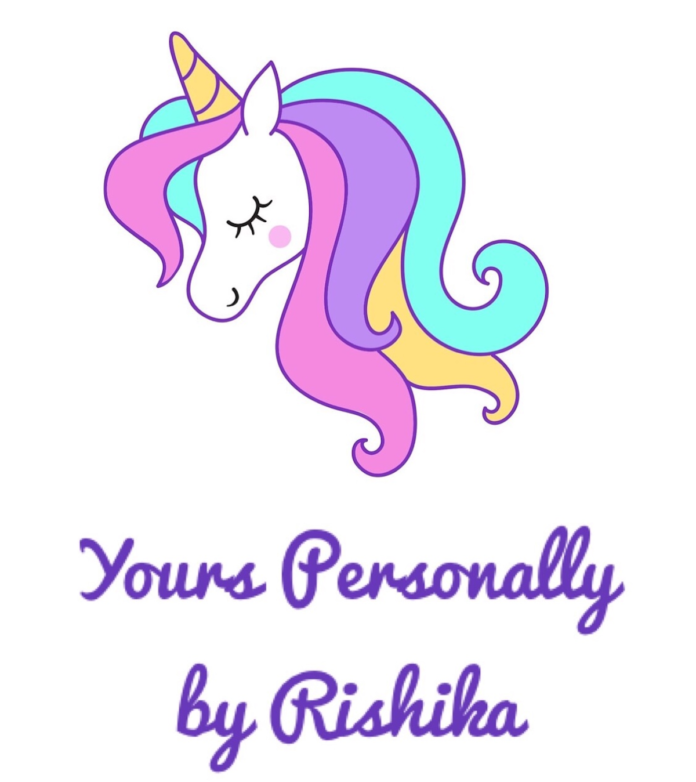 Creating magic through gifts and seeing happiness on people's faces when they receive gifts with their names on them is a joy unbound. It is this desire to offer profound delight through gifts to 'One & Many' that inspired Rishika Nasta to start her own brand, 'Yours Personally'.
Rishika, a teacher at JBCN International School, undertook management studies from Jai Hind College in Mumbai. She is currently learning Spanish, having reached the sixth level out of ten. On every occasion, be it the start of a year, teacher's day, birthday, etc., she along with other teachers would receive a lot of gifts, and a personalized gift would make it even more special. Possessing a flair for designing cute things like diaries and labels, Rishika decided to employ this art and start her own brand of gift making.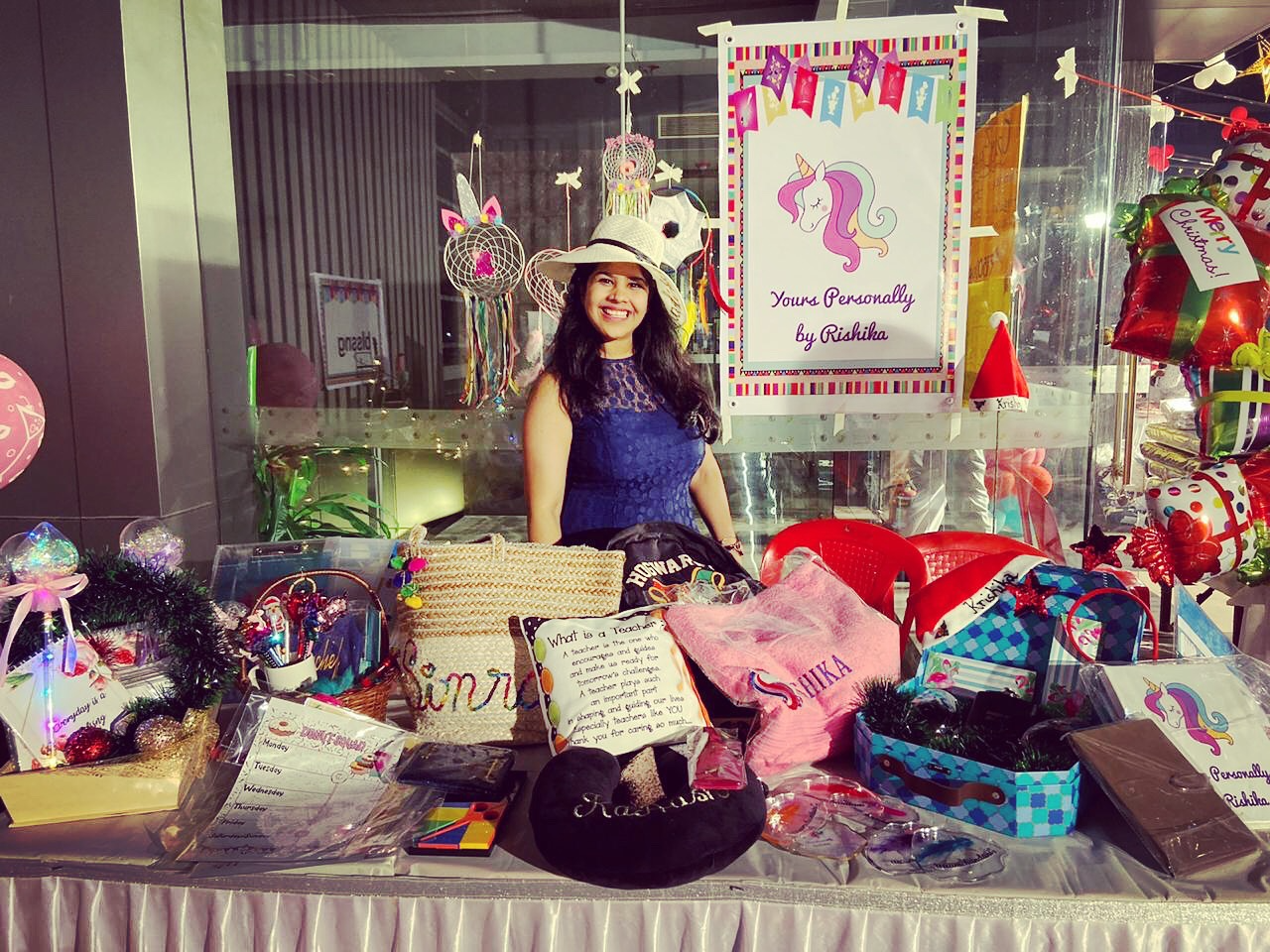 With the previous experience of buying personalized items and through observation, Rishika had a 'feel' of the market in this segment. Most people who do personalized gifting, deal with bulk gifting, such as gifts for corporate events, marriages, or award functions. She makes sure that each gift she gives, has a special touch to it – even something like customizing the gift tag attached to it.
Her major challenge thus far has been the competition in this field – as explained by Rishika, 'if you just type #personalized on Instagram, you'll get at least 70 people already into it'. While overcoming this is an ongoing challenge and a part of this business, what matters here is the support from her family and friends. Always being besides her, they have motivated her to continue pursuing this endeavor and not lose hope when the going gets tough.
Despite being a young startup, Rishika's venture has already made a difference. Since May 2019, she has done corporate gifts for companies like Times Of India, OnCourse, Abc.in and MVM Entertainment. Besides personalized gifting solutions, she also offers workshops for kids to create their own personalized merchandise. Here are some of her client's testimonials on her work:
Alisha Whora – '@Yourspersonally_28 has been able to transform what's on my mind into reality! Always! Rishika Nasta goes out of the way to make sure her customers get exactly what they've asked for and with absolutely no compromise on quality! You can literally get anything customized for yourself, all thanks to @yourspersonally_28'
'ABC has closely worked with Yours Personally by Rishika and we have always got the best results. She comes up with super creative invites/gifting ideas with the best quality. These have been well appreciated by all our clients. Rishika is full of ideas and so fun and easy to work with!'
'Had an amazing experience working with @yourspersonally_28. The design, quality and professionalism was on point, have recommended them to all our friends and colleagues. Mvm entertainment!'
Aashna Nasta – 'For Rishika, Yours Personally is not only a business but also a passion. She's always been creative in thought and work, and this has been an amazing opportunity for her to to finally monetize this skill. All you have to do is tell Rishika what you want – bachelorette swag, corporate merchandise, wedding favors or birthday gifts. Just tell her the theme and she'll make your imagination come true. I've made over 20 personalized items from Rishika, including Mr & Mrs Pyjamas Set – every item was perfect! I'm so happy to see that what started for her as a hobby, is now a proper business'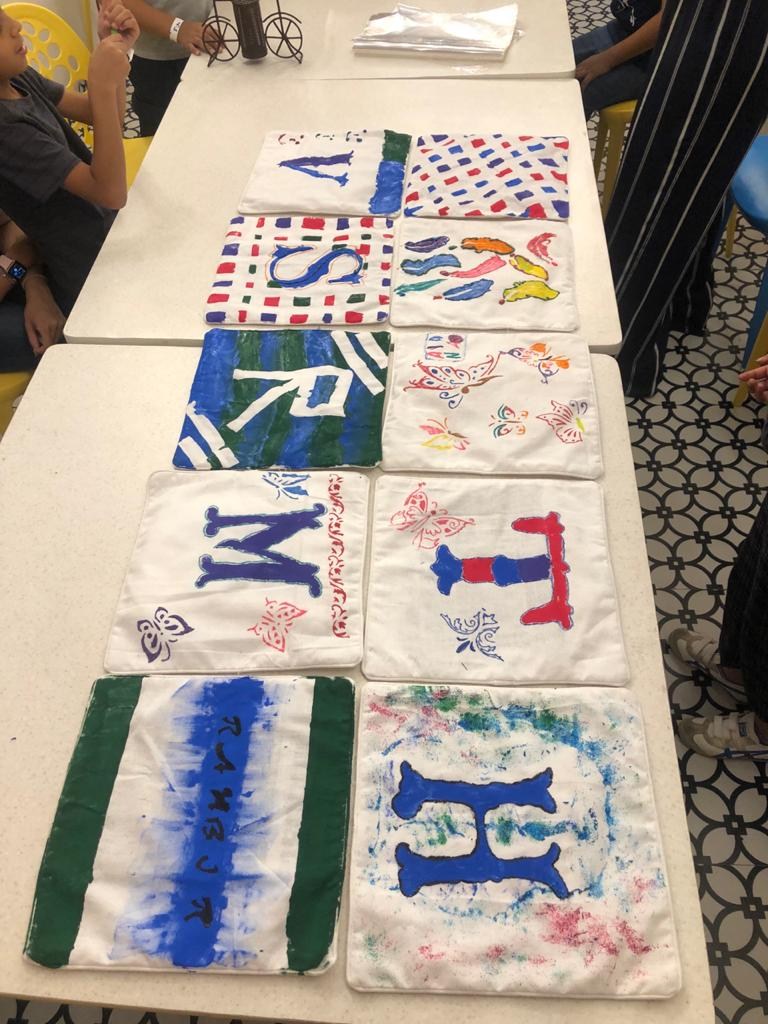 Seeing happiness in her client's faces is what inspires her the most and staying connected to her roots is what keeps her motivated. We as Bhagnari youth should take a cue from this and work with the same spirit towards achieving our goals.
Instagram account : YoursPersonally_28 Contact: +91 9819693888 Email: [email protected] Address: Mahim, Mumbai.