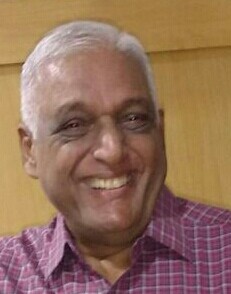 BHAGNARI HISTORY
Realize:
· That our parents and Grand Parents have endeavored 3 migration/ settlements during the period of no transportation and no communication facility, each transition made them more determined to save our generations.
· Their tolerance can be realised by comparing their plight with the present migration of the migrant labour from metro towns, almost all of us had moist eyes seeing the plight of migrants during modern times when best of transport and communication are available.
· That our elders have sacrificed almost everything for our comforts.
· That in case the Shree Bhagnari Panchayat was not existing, we all would have been scattered like the dry leaves to be trampled and dusted.
Sabhi Bhagnaryen ku venti hey ke wo sab hi lekh ku ant tai padan.
Ya aakhani apne niyat di itihas hive.
Bhagnari in Baluchistan
Indian State Baluchistan became part of Pakistan post-independence.
As per the available information, our traces are found from the Aryans of the Indus valley civilization. Based on this it is estimated our race is more than forty thousand years in existence.
Apart from being ruled by Mughals, Marathas and Durrani Dynasty, the British Company ruled Baluchistan till 1947.
The Kalat Division in Sibi District, was ruled by the Sewa Dynasty, a Hindu Suzerainty till the 7th century.
Kalat is still known as Kalat-I-Sewa, the Name is derived from the Hindu Royalty Sewi, the queen of Sewa dynasty
It's interesting that the Nari River is in the Sibi district and the popular Bovine breed is known as Bhagnari breed. It is one of the finest breeds in the world and is in great demand.
Bhag and Nari River are separated by distance of 165 km. Nari River is existing, but there is no village known as Nari in the nearby surroundings of the river.
BHAG – NARI
We Bhagnaris belong to Quetta. We are not from Multan as many Saraikis,
Bhag is a Tehsil city in Quetta. It is very vibrant and is a very inclusive city.
Quetta is 960 km from Sindh and Punjab Divisions. The train travels through Sukhur, Jacobabad and Chaman to reach Quetta. It is said that the travel to Baluchistan by rail from Sindh and Punjab is amazingly beautiful.
Many Hindus are settled peacefully in Quetta. Most of them are in trading activities.
Hindu Temples are well preserved and large numbers of Hindus gather to pray and celebrate Hindu as well the local festivals. The Jhulelal temple is frequently visited by Sindhi population in Quetta.
Saraiki Spoken Language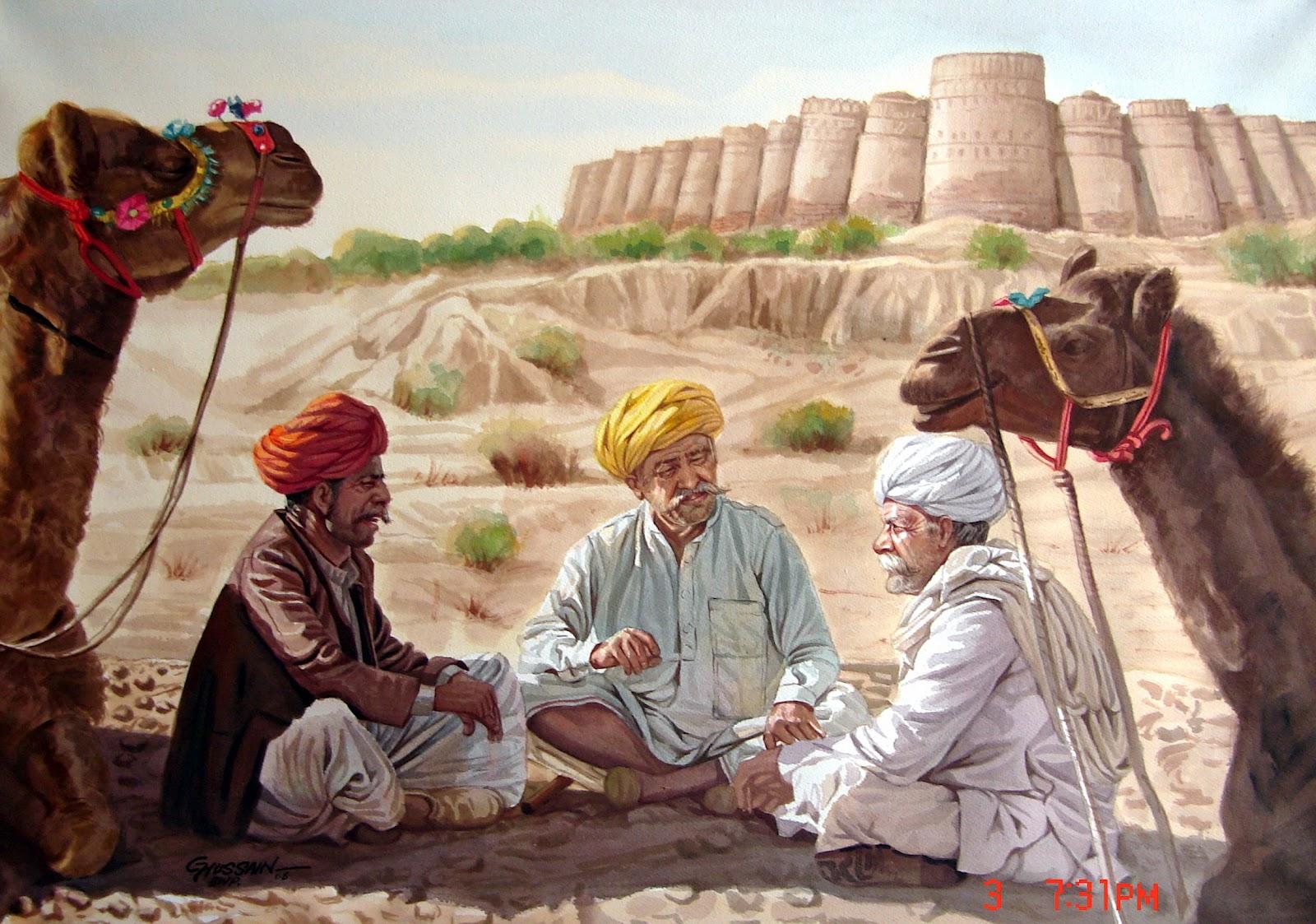 As per the records around 3 million people speak Saraiki boli.
Pakistan has maximum number of people who speak Saraiki.
Many Saraiki speaking Hindus migrated to India from Punjab, Multan, Sindh and Baluchistan – they are mostly spread across Delhi, Haryana, Punjab, Rajasthan and some in Gujarat and Uttarakhand too. A few are found in Andhra Pradesh and Telangana states as per the recent revelation.
Saraiki Muslims of Gujarat believe in the Gotra System, which is believed by all Hindus.
Internationally Saraiki speaking families are found in UK, Canada, USA, Iraq, Iran and a small population is in Russia too.
In London alone, 4 lakh people speak Saraiki language.
To know who are Saraiki people, click on the following link to see the documentary video:
Migration from Quetta to Karachi
Many stories are heard by us about the migration of our community from Quetta to Karachi; some say that we moved out of Quetta due to the earthquake which devastated the region and our community.
The earthquake happened on 31st May 1935, by the logic of 1935 it may mean that we lived in Karachi only for 12 years till 1947.
The British Company took over Baluchistan from the Durrani Dynasty in 1855. The forced conversions, Muslims persecution and desire for betterment made us migrate to Karachi in and around 1855 to 1870.
The time frame of 1855 to 1870 is suggested based on the assumption that a Bhagnari person was born in Karachi in and around 1870 and lived for 75 years thereafter till 1947.
By above details we can safely assume Bhagnaris lived in Karachi for 75 to 90 years before we came to Bombay.
(One of our youngsters Sahil Mehta is researching the origin of our community professionally as such the dates calculated by him will be accepted by me.)
Migration to India
Most of Bhagnaris moved from Karachi in 1947 – 48 period, a few remained in Karachi till 1953 – 55 period and moved to India later.
Fortunately, Bhagnaris were not scattered in Karachi, most of us were in the identifiable distances and the contact within the community was very strong and our Shree Bhagnari Panchayat was fully operational from 1930 onwards.
The active and dynamic Panchayat was a very strong and cohesive body.
Mukhi Takandas Kataria was in constant communication with the Indian Government for seeking relief and help on arrival in India. The appeals were never replied, hence the community leaders decided to move on their own strength to India
(I had received the copies of Shri Takandas Kataria's communication with the Government of India and also with PM Jawaharlal Nehru from Late Shri Sobhraj Gehi while I was engaged with him during the times of being office bearer of Kataria Colony. The copies were handed over to Sarvashree Vinod S Jham and Ramesh I Poplay sometimes during 2014-15)
As Shri Takandas Kataria had his business in Bombay prior to 1947 his family was settled in Kataria Niwas in Mahim.
Most of the migration of the community concluded in 1947-1948.
Kataria colony was conceived in 1950 and by 1974 a large number of Bhagnaris were residing in Kataria colony.
Kataria Colony has been a very lucky abode for us, from where our people have grown and spread across the world. Most of the families were growing well and were on upward trajectory.
Suggestive ways to remain together for ever
We Bhagnaris are not Sindhis. We need to be recognised as Saraiki Bhagnaris.
By all the information gathered, I can be sure in stating that we are Saraiki speaking sect- known as BHAGNARIS.
We have decided to be called Sindhis during our stay in Karachi to avoid isolation. There may have been many other valid reasons for doing so.
Now from the day we realise that we have unique identity of our own we should correct the wrong notion by energising Bhagnaris to adopt our heritage and be counted as Saraiki Bhagnari.
This part of prose is suggestive where we are discussing the ways and means to get ourselves recognized as Saraiki Bhagnari the world over.
Harnessing our people internationally will culminate in preserving our heritage, which will become a landmark achievement of all of us.
There are 6 lakh Saraiki speaking people in India. Bhagnaris are not included in the count as we offer ourselves as Sindhis during the census.
We should prepare our folks all over the world to be specifically recognized as Saraiki Bhagnari by the authorities, during the process of the CENSUS.
Collective Identity
Every religion is identified by a) Their Attire b) Their language c) Their food d) Their History and e) Their folk Dance and Music
For example Sikhs, Muslims, Gujarati, Parsi, Bori and many others are recognised instantly due to the virtues of the above factors. The uniqueness creates the individual or collective identity.
Fortunately, Bhagnari history has the record of many of the above elements which gives us identity, just as it has given to many communities described above.
Our community has been able to preserve the language, food species and history but has missed out on the attire and the dance and music which play a very vital role in bonding our people.
Bhangra, Gharba, Ghoomar, Kaththak, Odissi and many other forms of dance instantly connect us to the communities who perform these art forms.
Resurrect the Attire and the Dance–Music form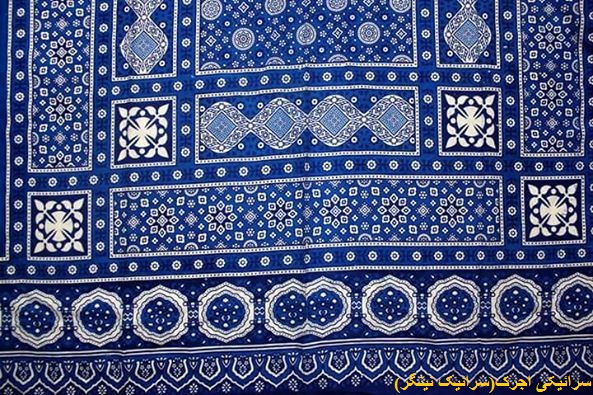 The Saraiki AJRAK is kind of a unisex scarf / Chunni which is worn by the Saraikis all over the world, in fact a Saraiki Association in California uses the print style of the Saraiki Ajrak on their logo.
We should adopt the Ajrak and adorn ourselves during the occasions and travel to be recognised by the attire.
Saraiki dance and music form is alive, which can be easily practised and adopted by Bhagnaris to be performed during the celebrations internationally.
Once the initial mobilisation commences the destiny walks half the distance of success, leaving us to tread the rest to preserve our culture and identity.
Prakash Harkishindas Gehani