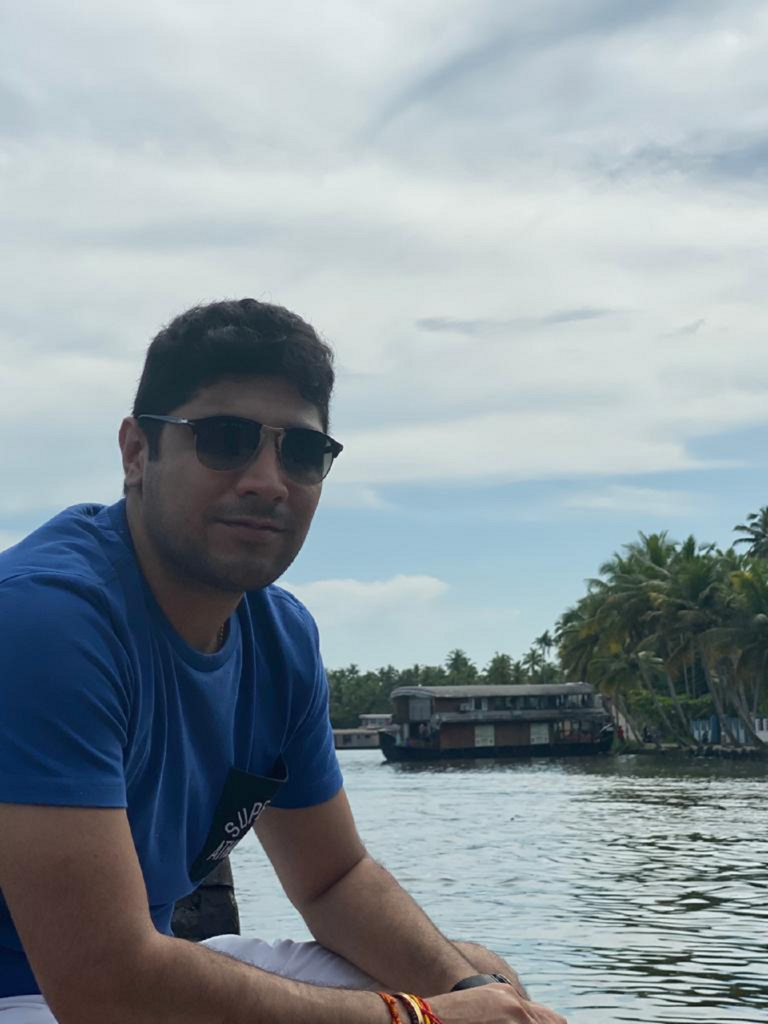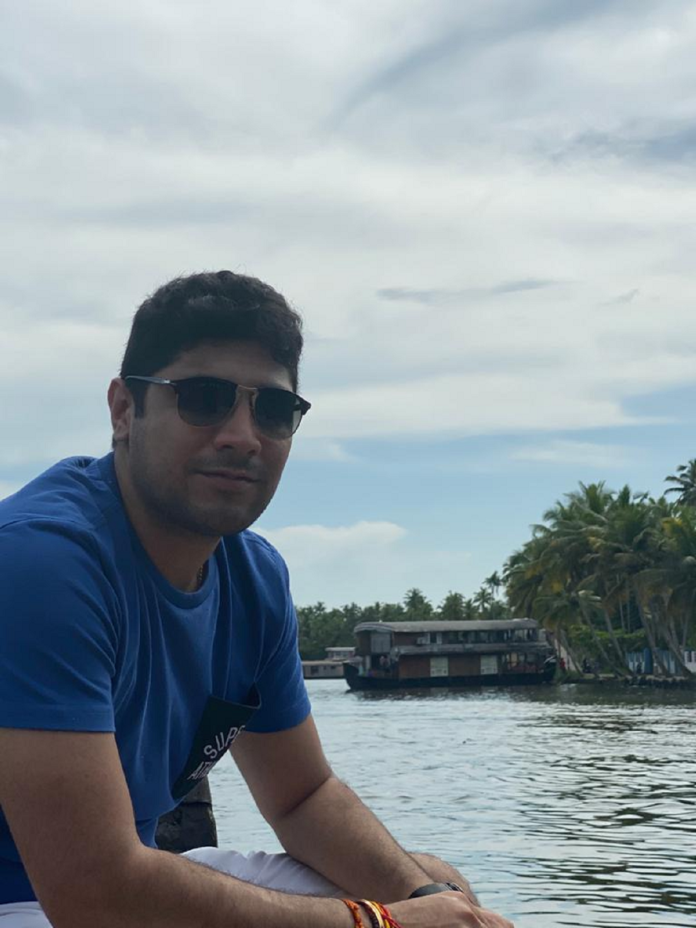 Hiren Sunil Wadhare, a builder and owner of Shree Mahalaxmi Constructions undertook the daunting task of starting his own venture at the age of 23. His firm is engaged in construction of apartment buildings and small redevelopments. His entrepreneurial spirit and hard work has now manifested in his first successfully completed apartment building along with several other ongoing projects.
Hiren completed his Bachelor's in Management studies from Lala Lajpat Rai College and his M. Com in Management from Mumbai University. Just 2 weeks after his Graduation, he left for Dubai to take up a job at ADCB bank, as his parents wanted him to learn responsibility and understand what it takes to progress towards prosperity in life. For a person who had never cooked his own meal before, he now had to practice the discipline of a young working professional – he had to get up early to reach work on time, cook his own meals and live in a shared accommodation with complete strangers. This was an unsettling and difficult experience for Hiren but helped him organize his own life and paved the way towards launching his own venture.
His family's business was construction and steel manufacture/trading. When he was a child, he would accompany his grandfather to various construction sites. He would love to run up to the terrace to enjoy the 360o panoramic views of the surroundings. Seeing the innate interest in his grandson, Hiren's grandfather taught him various things about construction and the inner workings of the business. Hiren recalls, 'my Grandfather was the one who inspired me to start this venture. There were people who had bought houses from him years ago. Occasionally, when any one of them met him on the road they would tell him 'Hi and Hello'; and say we bought this house from you in that year, it's been our most precious possession till date, or the house which you gave us has been lucky for us and we have progressed much after that. Usually, we often tend to remember the products that we buy and not the seller. But that is not the case with a builder. You will always remember the person who made your house. All these things made me realize that this is something I would like to do', and that people would remember him too – nestled in their happy home.
So, at the age of 23, Hiren moved back to Mumbai – his city of dreams, to start Mahalaxmi Constructions and hustled to win a project of his own and in his name. Hiren explains: 'my role is to first meet with landowners and convince them to assign me the project. Subsequently, I discuss all necessary legal paper work with my solicitor and then coordinate with my project architects to get the plans approved with local authorities (there are approx. 40 – 60 conditions that need to be complied with depending on the size of the project). I side by side manage the construction site until the site has been delivered to happy customers'.
The main issue when you go to buy a house in Mumbai is lack of transparency among the buyers, legal paperwork, and concern whether it is the right price to buy under the existing market scenario. To overcome this, Hiren makes sure that the project is free from any hassles/legal issues, and that it is delivered before the promised completion date. As far the prices go, all buyers are requested to perform the necessary due diligence before going ahead with the booking. Hiren explains his earlier struggles – 'for almost 2 years after I returned to Mumbai, I tried to convince landowners that I can do it. I must have met at least 250 – 300 landowners in a span of 2 years, out of which only one owner expressed confidence that I could deliver and complete the work within the promised period'. Hiren successfully completed his first project – the construction site has obtained full Occupation Certificate and all 14 flats have been successfully handed over to 14 happy families.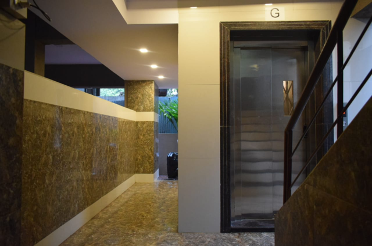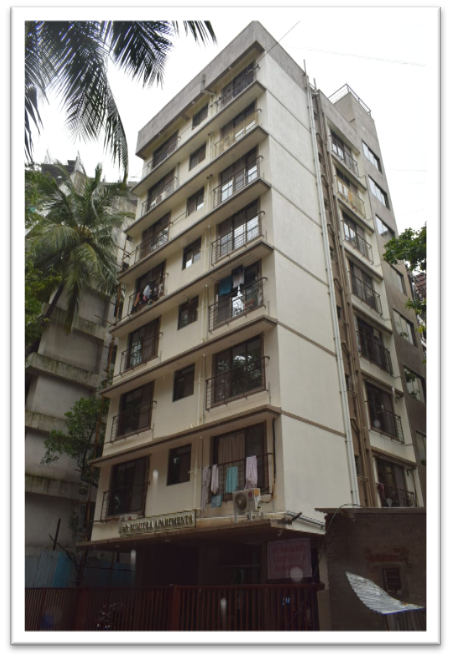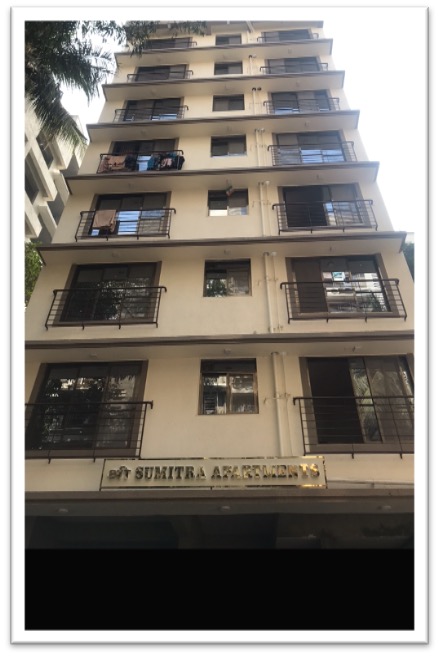 Hiren explains the fine margins in the field of construction – 'In our field not many builders go for small redevelopments as the profit margins are low and it takes the same amount of time to clear a small project as compared to a big one. But with a different approach we made it possible to get good margins out of small projects and sell homes at better rates than other builders thereby changing the dynamics of small projects'. Shree Mahalaxmi constructions has finished 1 project in Malad, and the paperwork for other 2 projects are with municipal authorities, out of which, the construction of one project in Mahim will begin soon.
Hiren's dedication and perseverance are an inspiration to many Bhagnari youth aspiring of doing something new, distinctive, challenging and to realize and achieve one's goals with a zealous spirit.