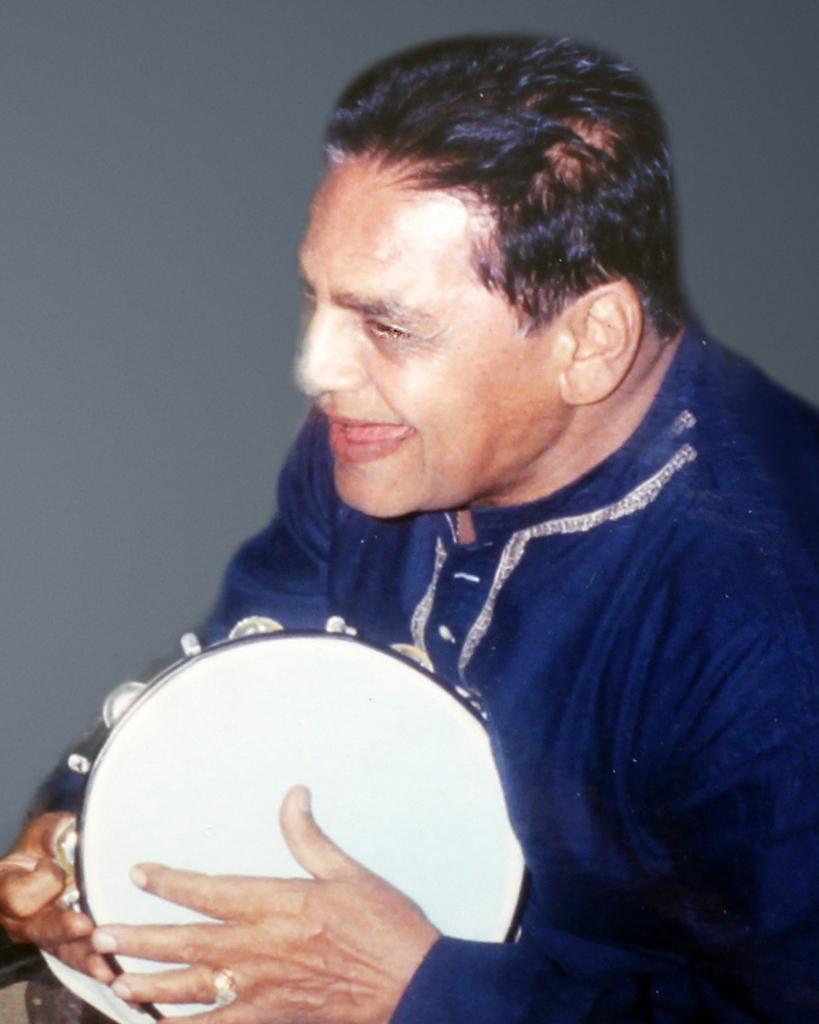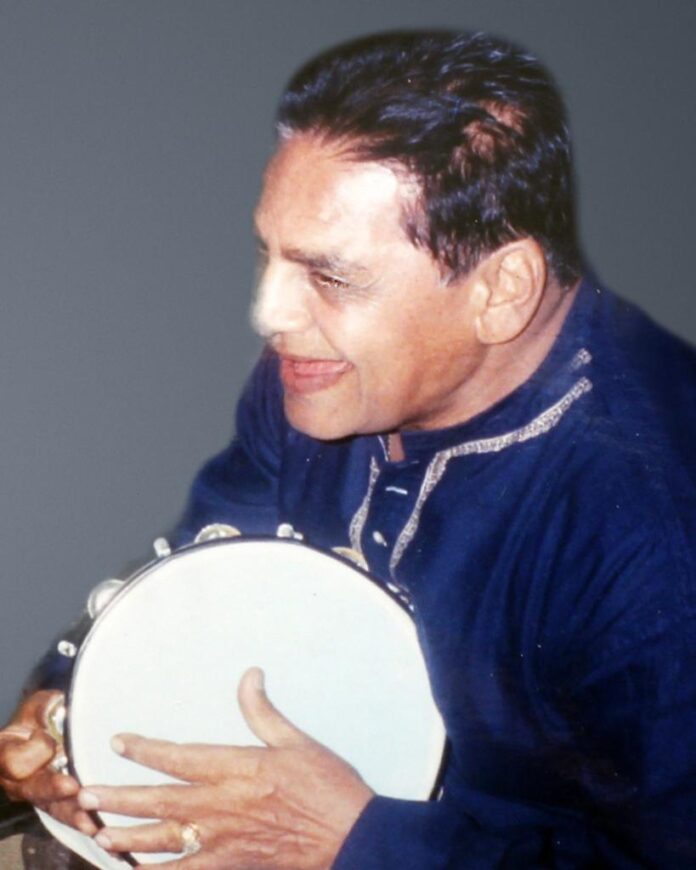 We have found a gem from Panchayat office files. It's a poem about Bhagnaris, written in Bhagnari by Late Shri Parshotam Kamra in around year 2000. The poem also carries a covering message, titled Bhagnari Tavareekh, i.e. Bhagnari History. Both are reproduced here as written by him, in chaste Bhagnari language.
BHAGNARI TAVAREEKH
Pooj Panchon, Mukhi Saheb, pyaare braao, beryaan aaoon mataaon. Main tusaandhe samoon Bhagnari niyaat dhee Tavareekh budhavan kanon aval, eeyo aakhan zaroori samajdhaa haan, jo main aapni jeeejal mata dhe vaaton budha haa, jekaa naseebein naal asaandhe paale Mukhi Shri Moorajmal Makar dhee niyaani haee. Aakhendhee haee ta asaandhe vadey Balochi Hindu Pathaan hun, jeke Balochistan dhe dhakhan vich Bhag naale wale gaon dhe rahvasi hun. Uthan Nari naale dhee nadhee vaoondhee haee. Eevein Bhagnari naalaa piyaa. Atkal 125 saal paalon Afghaan lutere, jekoon asaandhe vadey Hur sadendhe hun, uthaan aa kaney loot-maar aaoon rahzan machaaee. Hinee zulmein kano tang aa kaney, kutch kutumb, aapat vich mil kaney medee maataa dhe chaache Shri Chainamal dhee sarparsti naal ekka kar Karachi nagar achee vasaayune aaoon yak musht thee kaney, hik paadey vich rah kaney Bhagnari Panchayat dhee shuruvaat Chainamal dhe nande braa Shree Moorajmal Makar koon aapnaa mukhi choond, navein sar aapnee zindagee shuru keetune.
Eeyo Bhagnari Padey dha raaj, lugbug munee sadhee taeen 1) Mukhi Shri Moorajmal, 2) Mukhi Shri Shamdas Sapru, 3) Mukhi Shri Takandas Kataria, dadey shaan maan aaoon dhabdhabe naal guzaariya.
Par kudrat koon biya kutch manzoor haa, jo 1947 dhe Hindu Muslim batwaare waqt Karachi chhod, achee Mumbai vasaaee, par pyaar aaoon ekka uvo saghya ithaan aa kaney, aghey kanon bi aghraa Bhagnari Paadaa Shri Takandas Kataria aaoon Mukhi Shri Harkishindas Gehani dhee sarparsti vich asaandhee yak mushtee koon chaar chaandh laghaae.
Eevein waqt guzar giyaa, aaoon hein adh sadhi vich asaan koon Mukhi Takandas Kataria kanon pichey, Mukhi Shri Harkishindas Gehani, Mukhi Shri Kanayalal Nasta, Mukhi Shri Issardas Kanar, Mukhi Shri Sugnomal Gehani jerey mahirdhaar mildhe giye. Aaoon honey Mukhi Shri Naraindas Talreja jaen asaa koon We Bhagnaris dhaa naaraa de kaney asaandhaa ekkaa aaoon piyaar aauj te rasaya hey.
Hein piyaar kanon mutasir thee, main, Parshotam Shewaram Kamra, tusaandhe saamoon Bhagnari Tavareekh babat kuch veechaar, heen gaane dwaaraa tusandhe samukh pesh karendhaa haan.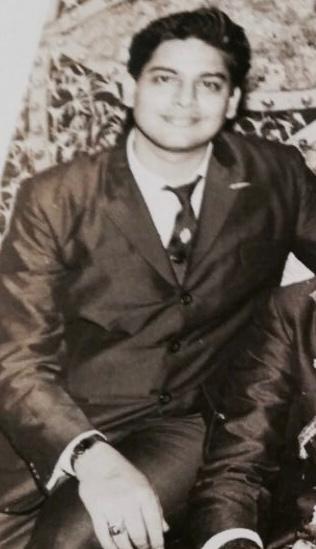 Assaan Bhagnari
(Akhar aaoon tarz Parshotam Shewaram Kamra)
DIL DHE SHAH AAOON SHOKH TABIYAT PIYAAR DHE POOJAARI
KADAM TAAL TE HIKDEE GHAAL TE HALDE NAR-NARI
ASSAAN BHAGNARI ASSAAN BHAGNARI
MULK ASAANDHA BHAG HEY JITHAAN VASDHEE HE NARI
VADEY ASAANDHE AAYE KARACHI KARAN VANJAAREE
HUDH DUKHEE TA AVAL KANO HAN DIL DHE HAN SACHAAR
ROZI-ROTI KAMAAVAN DHAA KEETUNE VEECHAAR
GOTHEE BALOCHI, SHAHAR VASAYA, THEE GIYE VAAPAARI
ASSAAN BHAGNARI ASSAAN BHAGNARI
HIK PARIVAAR BANAKAR BHAGI, HIK PAADE VICH VAS GIYE
MEHNAT DHEE KAMAAEE KAR KHUSHBOO WAANGUR RUS GIYE
YAK MUSHTI DHAA EEYO MISAAL SAJEY NAGAR VICH PALA
DAKDHE HAN SHEEDHEE MAKRAANEE AAOON PISHOURI LALA
MUSHKIL HAR ASSAAN THEE GAYI SHURU THEE DUNIYAA-DHAARI
ASSAAN BHAGNARI ASSAAN BHAGNARI
HINDU MUSLIM BATWAARE TE KARACHI CHHOD ACCHI HIND VASAAYAA
HIMAT BARIYAA, HOSH SANWARIYA MUKHI TAKANDAS KATARIA
AGHEY KANON BI AGHRAA BANYAA HEY BHAGNARI PAADA
SUKHYE SATABHE SABAAEE THIYE, EEYA BARKAT DHEE HE DHAARAA
GEHANI DHAA GUSAA PIYAA GUNDYEIN TE DADAA BAAREE
ASSAAN BHAGNARI ASSAAN BHAGNARI
HALL BANYAA, MANDIR BANYAA AAOON SATSANG DHEE DHOOM MACHI
HUR DEEN TE HANGAAMAA THIYAA AAOON HAR HOLI TE NYAT NACHEE
SAI PARIVAAR AAOON MAHILA SATSANG BHAJNEN DHAA HEY RANG LAGHAAYAA
HAR TEVHAAR KOON MUKHI SAHEB, SACHEE LAGAN NAAL SAJAAYAA
KRISHIN, SAI, SHANKAR, MATA, GANPATI DE PUJAARI
ASSAAN BHAGNARI ASSAAN BHAGNARI
ADH SADHEE KANON KURB PIYAAR DHEE DE-VATH ASSAAN HALAEE HEY
BOLI ZINDA RAVEY ASSAANDHEE, EEYA SACHI KAMAI HEY
SAI KAREY SABEE VADHIN VEEJIN, ANJAAN VADHAAVIN PIYAAR
AAS EEYA HEY PARSHOTAM DHEE VADYEIN DHAA CHAAVIN BAAR
NANDEY VADYEIN DHAA MAAN KARIN JEEVEN DEKHE DUNIYAA SAARI
ASSAAN BHAGNARI ASSAAN BHAGNARI
DIL DE SHAH AAOON SHOKH TABIYAT PIYAAR DHE POOJARI
KADAM TAAL TE HIKDEE GHAAL TE HALDE NAR-NAARI
ASSAAN BHAGNARI ASSAAN BHAGNARI
PARSHOTAM SHEWARAM KAMRA